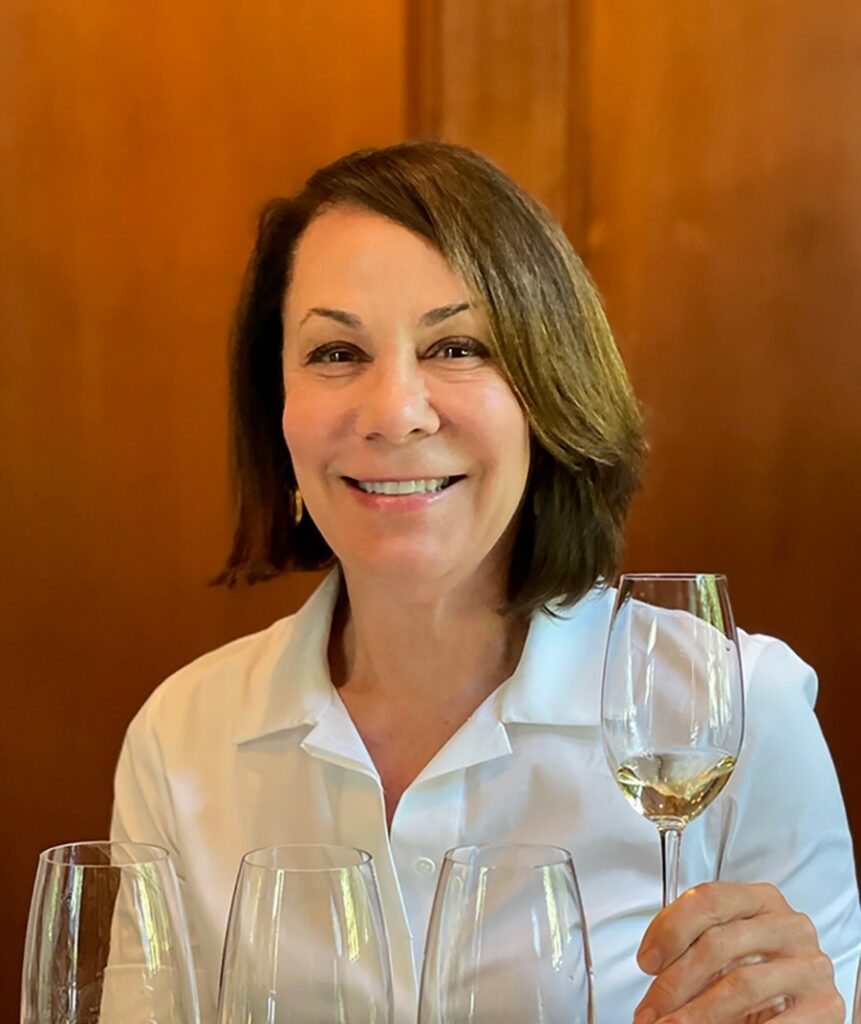 Victoria De Crescenzo was born in Southern California, surrounded by horse farms and orange groves. Wine was not a part of her world until she moved to Des Moines and began attending wine-tasting classes at a local wine shop. After meeting Russell Bevan, a colleague in the dental industry, they began making wine together. Their first vintage was in 2005; less than 20 years later, Bevan Cellars is a highly acclaimed producer with several Petaluma Gap wines in their portfolio. Here's her story.
You were born in California–northern or southern? What was your early family life like? Was wine a part of the family dynamics? What's the first wine you remember vividly?
I was born in Southern California and raised around horse farms and orange groves. Agriculture was a big part of my early years. Although wine was not a part of my family's life, growing things was. We had a huge garden and over 20 fruit trees, and my mom taught me to can our fruit, make bread, even make our own soap! We raised our own cattle, chickens and rabbits to feed the family of 6 kids.
After college you moved to Des Moines, Iowa. What brought you there and what did you study in college?
My family moved to the Midwest for my father's work and once I had graduated from college, I moved to Des Moines for my career. That is where I fell in love with wine. There was a wine shop that held wine tasting classes, and they brought winemakers to Des Moines to pour their wines and tell their stories. I was able to meet a vintner who shot a wild boar on his property, flew it to Des Moines, roasted it for us and opened so many bottles I lost count. What a world!
You were a dental hygienist before you took the plunge into the wine industry. Did the attention to detail that you practiced in the dental office prepare you in any way for the rigors of the wine industry?
The most important aspect of being a dental hygienist to me was connecting with my patients, listening, and helping them achieve their dental goals. The same skills are required when selling wine. Connecting with people and sharing your knowledge can help them find their way around the multitudes of wines available and hone in on their own palate.
When you left the world of dental care and headed toward launching a wine brand, how did you feel? Were there ever any second thoughts? What was the first vintage and what did you produce? When did you know, for sure, you made the right decision to start a winery? Is there anything else you'd like our readers to know about you and why you started Bevan Cellars?
Early in our wine journey we took many trips to California and met many winemakers, Kal and Dorothy Showket being the most fortuitous! They gave us our start and what a start it was! Who gets to start with Oakville Cabernet Sauvignon? We were such "newbies", and we will always be grateful for their gift. We released our first vintage in 2005, but we didn't quit our day jobs until 2012. Looking back, I'm surprised at my own level of risk-taking, but the wines were solid and we needed to focus on the business.
Bevan Cellars started making wine from the Petaluma Gap a few years ago. What made you decide to look beyond the Napa vineyards where you source your Bordeaux varieties, and specifically to the Petaluma Gap for Pinot Noir? What vineyard(s) do you source from and how do you choose them? Is it possible that sometime in the future you'll release a Petaluma Gap Syrah or Chardonnay?
We've been making Pinot from the Petaluma Gap AVA since 2012, but it wasn't until the AVA was formed that were able to focus on this region and promote the uniqueness of the region. We do make a Syrah and Chardonnay from Sonoma County, but the Syrah is on Sonoma Mountain and the Chardonnay is in Bennet Valley, both just outside of the Petaluma Gap AVA. But we are always on the look for property to purchase or a unique vineyard to add to the Bevan Cellars portfolio.
Bevan Cellars has garnered some impressive ratings, including 100 points from Robert Parker and Jeb Dunnuck. What's your secret? How important do you think wine reviews are?
Our "secret" is that our style is consistent and relatable for most people. Across all ages, flavor is cited as the number one reason most people purchase wine, and our wines pack in a lot of flavors. As expressive as they are, they are also balanced, texturally enjoyable and have long, persistent finishes. Pure pleasure. Once people have an opportunity to taste the wines, the reviews either reinforce their own palate or not. Those scores get you some notice and help to get your name out there.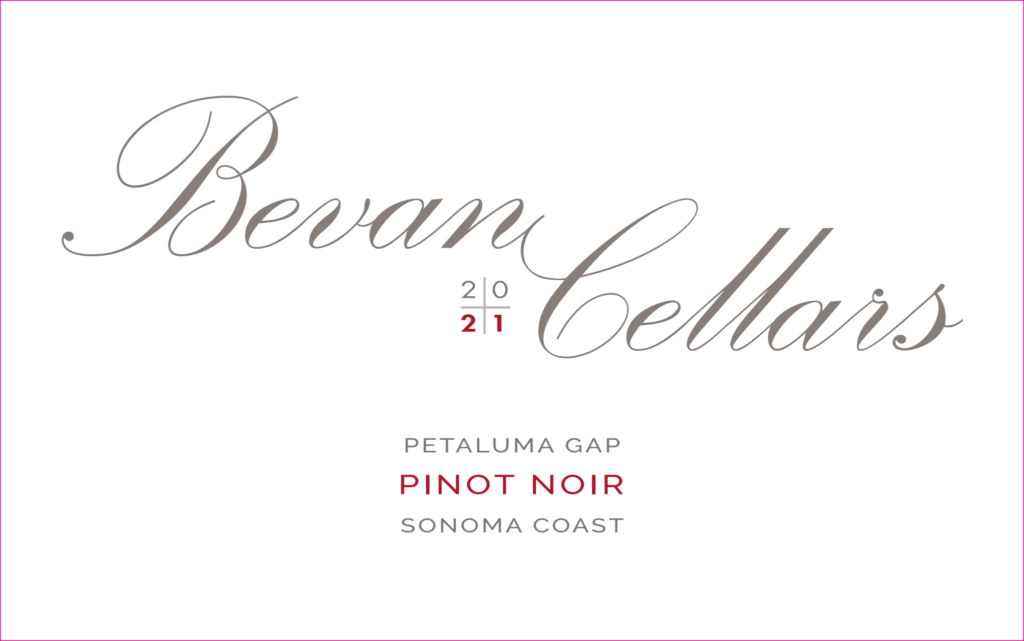 We're so happy to see your Pinot Noir labeled as Petaluma Gap; can you tell us why you decided to include the more specific AVA reference, rather than just Sonoma Coast?
As a property owner and a vineyard owner the old saying applies… location, location, location. I believe some properties are special and unique. The Petaluma Gap vineyards we work with are certainly unique. All the work and effort that goes into planting and maintaining these special spots should be acknowledged and once the AVA had been created, we knew it was time to designate them as such.
As part of your role as Proprietor, you do a lot of traveling to meet your customers. How do you decide where and when to do market visits? When you go, do you bring special wines just to treat yourself after the day is done? If so, what will be packed in your suitcase the next time you travel?
Traveling to meet fellow wine lovers is one of the aspects of this profession that I love and yes, I travel a lot. We feel it's very important and you can find wine lovers everywhere and all through the year!Locals always know the best places to shop and are always happy to share. For example, I was in Rhode Island pouring our wine, and I went to a local shop that was suggested to me by a local. They had some library vintages of Signorello Cabernet, which had burned to the ground during the 2017 fires, so I purchased them and enjoyed them with family. They were incredible wines, and quite a find!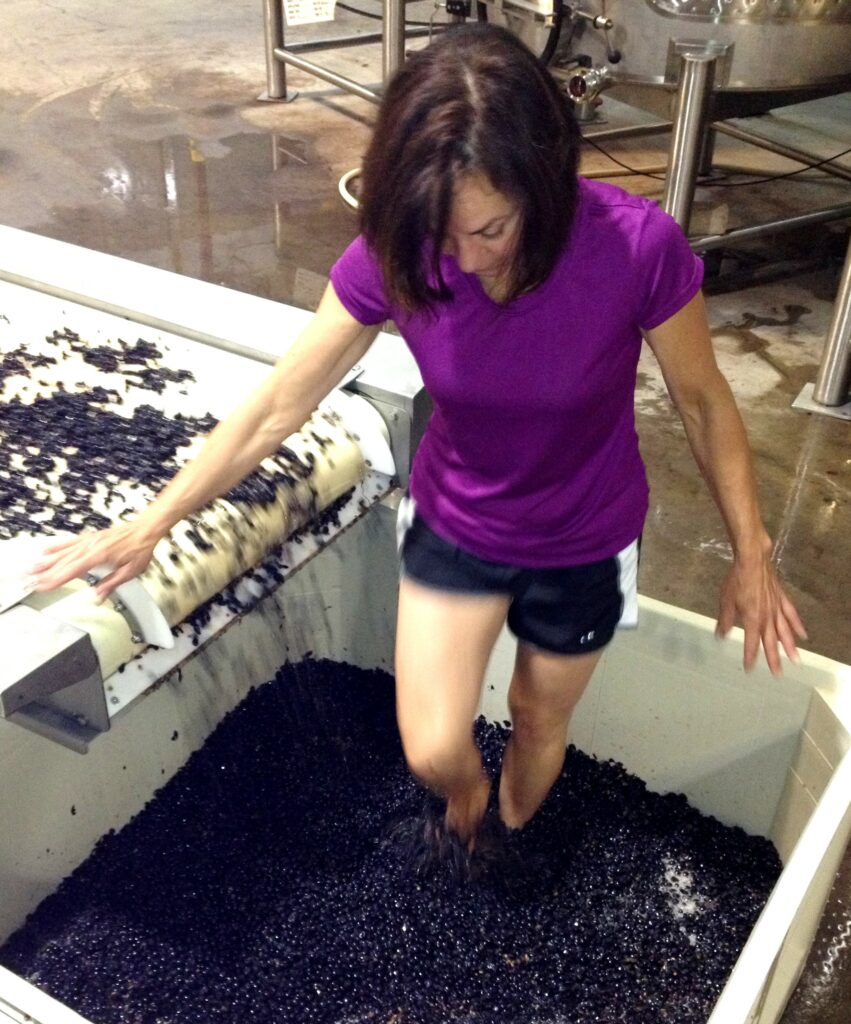 Do you ever go with the crew to harvest grapes or work the fermentation bins or the bottling line? If so, what are those experiences like?
When we first started we did everything! Picked leaves out of the picking bins, sorted the fruit, stomped grapes, pump overs, filled barrels… you name it, we did it. You really gain in-depth knowledge about the wine when you have a chance to work with it at every stage.
Most people in the wine industry are also into food. Do you like to cook? If so, what is your favorite recipe to pair with your Petaluma Gap Pinot? Where did the recipe come from, or did you make it up yourself?
I love to cook, love food and most of all, I love to eat! My favorite recipe to pair with our Petaluma Gap Pinot is from a Charlie Trotter cookbook, Kitchen Sessions. It's pork with a stuffing of fruit and herbs. The combination of juicy pork with the richness of the figs and plums from my property and savory herbs is highlighted by the fruits and spicy notes in the wine.
Being a wine brand owner often feels like having two full time jobs. What do you do when you have downtime, and do you have hobbies that have nothing to do with wine or the industry?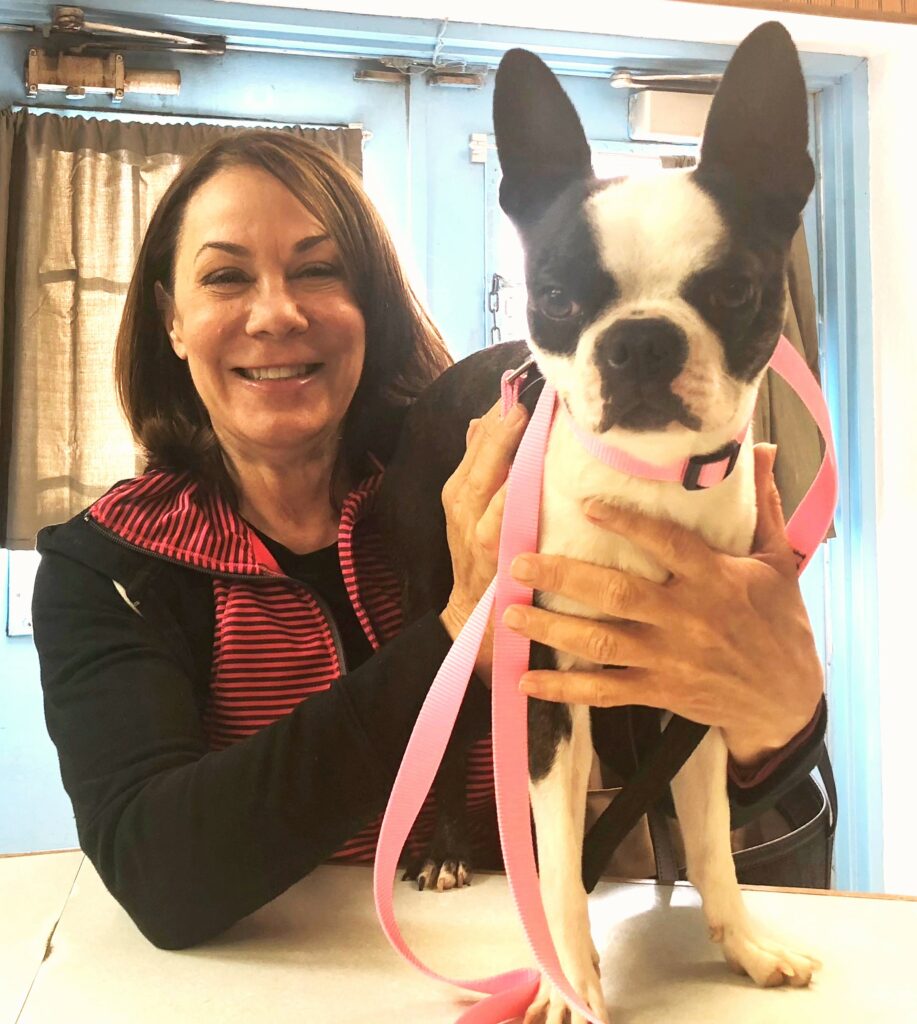 My home is in Bennett Valley, where I have 13 acres, a Mid Century home and guest house that I am restoring, a vineyard, a garden and gorgeous views of the Petaluma Gap. When I am not working on my property, I love to sew couture clothing, antiquing, cooking and baking, reading and entertaining.
Do you have any pets or does Bevan Cellars have a winery dog?
I'm currently serving on the Board of Jameson Humane, a rescue organization in Carneros serving both Napa and Sonoma counties. I also have two rescued Boston Terriers, who keep me in stiches. They are the funniest dogs ever!