The Lombardi Family has lived in Petaluma for more than 75 years, passing down the love of wine from generation to generation. But it wasn't until 2013, that Lombardi Wines was launched to honor the family's Italian heritage and to provide a living legacy for Tony & Christine Lombardi's two sons, Aidan and Drew. It all began with just two barrels and some encouragement from Dan Kosta and Michael Browne. Here's Tony's story.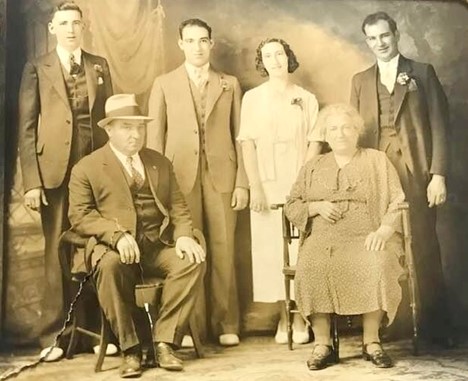 Your family has been in Petaluma for years, can you give us some of the history of the Lombardi family?
My great-grandfather, Nazzareno Lombardi, immigrated to the US with his childhood friend, Cesare Mondavi, from the small town of Sassoferrato, near Ancona, in the Le Marche region of Italy. Nazzareno and Cesare came to the US in 1914, to work at the iron ore mines in the Midwest. Our family first lived in Iron Mountain, Michigan, before moving to Petaluma in 1947. I grew up in Cotati and Sebastopol, where my mom still lives in the house I grew up in, but for the last thirty years I've lived in Petaluma.
Was wine a part of your family life while growing up? If so, what role did it play?
Wine was always at the dinner table and every family gathering. Even as a child I remember sitting at the "kid's table" and having a small glass of wine, cut with a little water.
Do you remember the first wine that you tasted? What was your reaction? If you could drink just one last bottle of wine, what would it be?
My first memory of wine was my Nonno's (grandfather's) 3-Liter bottle of Galliano cradled in a wire stand and filled with Carlo Rossi that was dispensed from a spicket into small glasses. I also recall drinking Pedroncelli "Mother Clone" Zinfandel in the 70's with other members of the family. Being exposed to the world of wine through my work has introduced amazing wine–such as almost a century of Cockburn's Vintage Port–1912, 1927, 1935, 1944, 1947, 1955, 1963, 1970, 1977, 1994, 1997, and 2000. When the time comes, my last bottle will most definitely be Champagne, probably Krug.
You have a degree in business management; where did you go to college and what made you choose that as a major?
I went to Saint Mary's College and got my degree in Business Management because I thought it would help me advance more easily in retail management while I was managing a Safeway store. But the best decision I ever made was leaving that industry for the world of wine. I have never looked back.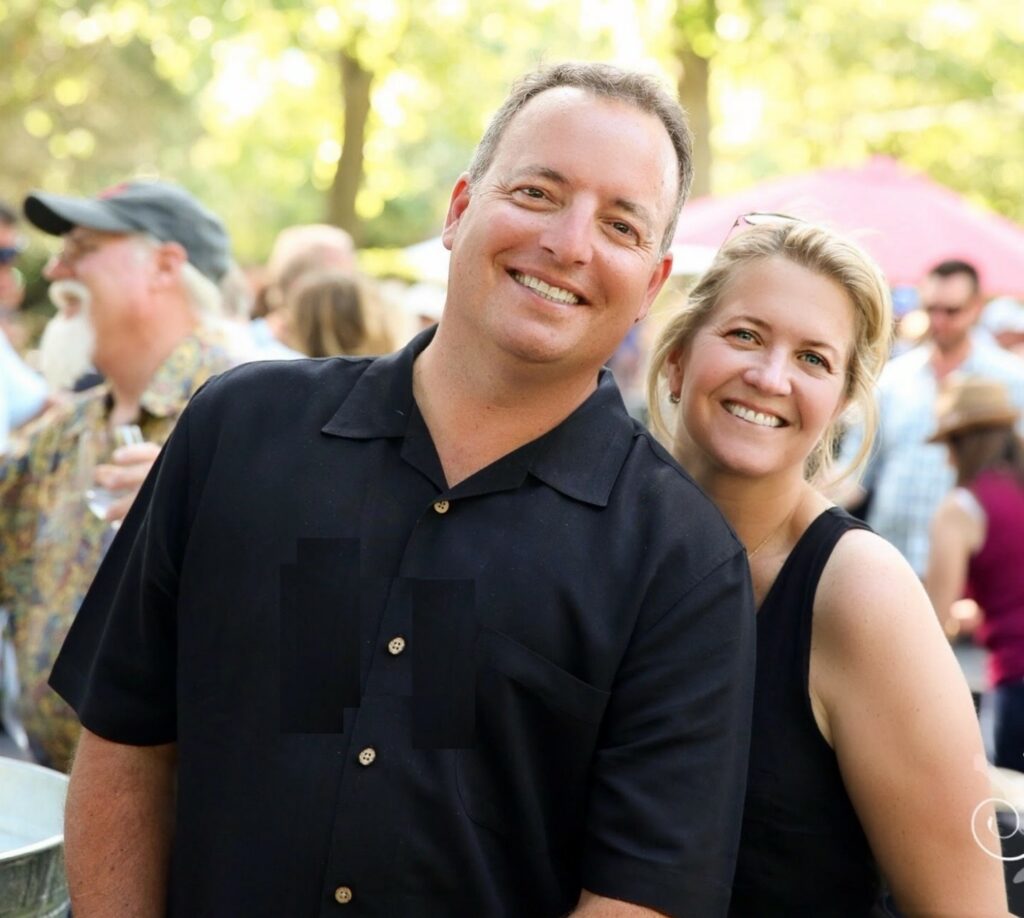 How did you get into the wine business? Tell us about some of the more interesting assignments you've had and the accomplishments that you're most proud of.
It took a leap of faith to leave a successful and well-paying job, and I chose to do so for a role in hospitality at Clos du Bois. This journey, over the last 30 years in the wine business, has afforded me and my family the most wonderful experiences and relationships in my life. Working with global wine and spirits companies has expanded my horizon to many continents and countries, including Argentina, Australia, France, Italy, New Zealand, Portugal, and Spain, and over 30 brands of wines and grape varieties.
I am most proud of the relationships I have with grower families that provide access to incredible fruit and that allow me to make a style of wine that I love to drink. The greatest satisfaction is seeing the enjoyment of people who try our wines.
What inspired you to create your own wine brand, Lombardi Wines?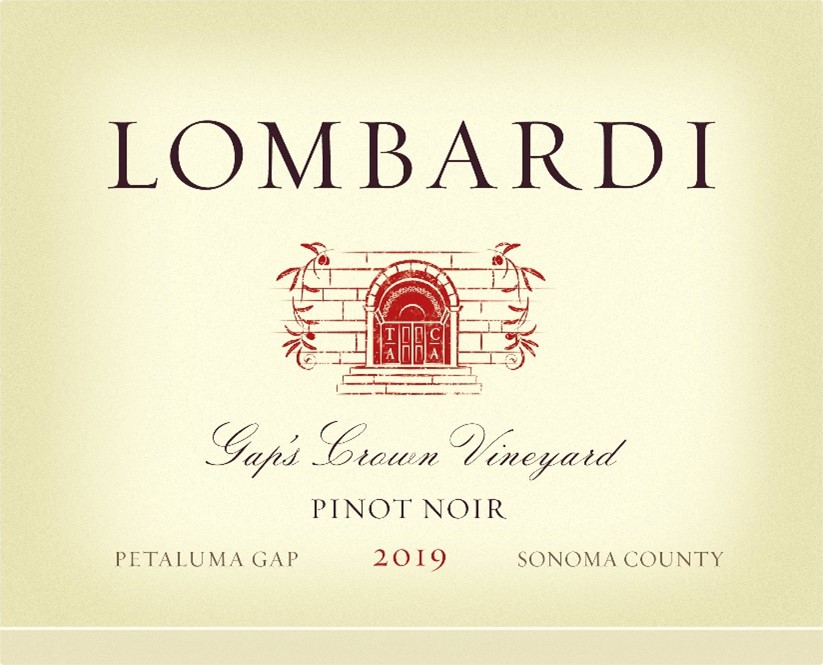 My wife, Christine, and I founded Lombardi Wines in 2013 with a barrel of Chardonnay and a barrel of Pinot Noir. The brand is in honor of my Italian heritage and intended to provide a legacy for my two boys, Drew and Aidan; I never thought of creating a wine brand for myself. I am a storyteller and connector at heart and love to tell the unique and interesting personal stories of Sonoma and Napa wineries and reveal the principles and winemakers and connect them and their wines to people across the country. I was truly inspired and encouraged to take the leap of faith in creating my own label, from entrepreneurs and restaurateurs, Dan Kosta and Michael Browne. It was while working with them to help build their eponymous brand, they told me, "we did it, so should you."

I wanted to honor my Italian roots and immigration story. The image on my label pays homage to the small town where my family originated, Sassoferratto. The arch is the entrance to the church, the Abbey of Santa Croce, located just outside the city and dates back to around the second half of the 11th century. I have been endowed with a rich history of wine, food, and tradition. Sunday night dinners in Petaluma are enjoyed with extended family at our "Cantina," where the lively and spirited conversation around the dinner table is religion and politics, but always family first.
I want Lombardi Wines to grow organically. I learned once, make one less case than is demanded, and creating future demand of my wines is a guiding philosophy. Connecting with people through participation in charity wine auctions across the country has created very meaningful relationships and friendships that I truly cherish. Connecting us through wine helps raise much-needed awareness and funds for very worthwhile causes.
Who is your winemaker and how did you get connected with him?
Cabell Coursey is our winemaker; I met him when Kosta Browne hired him to be our winemaker and viticulturalist. He made the best wines during my tenure there. Cabell's obsession with winemaking began with a harvest in Burgundy while he was enjoying a semester abroad. After finishing his BS degree, Cabell spent a few vintages picking grapes and scrubbing floors in Burgundy, and then moved to Oregon's Willamette Valley. Following his time in Oregon, Cabell traveled to Christchurch, New Zealand, where he earned degrees in Enology and Viticulture from Lincoln University. During his time in New Zealand Cabell focused on cool climate viticulture, which serves him very well in Sonoma County. Cabell has also held winemaking positions at Alder Springs Vineyard, Beaux Freres, Dumol, and Flanagan and has built the most beautiful Bennett Mountain estate, Coursey Graves Winery, where I am lucky to make my wines.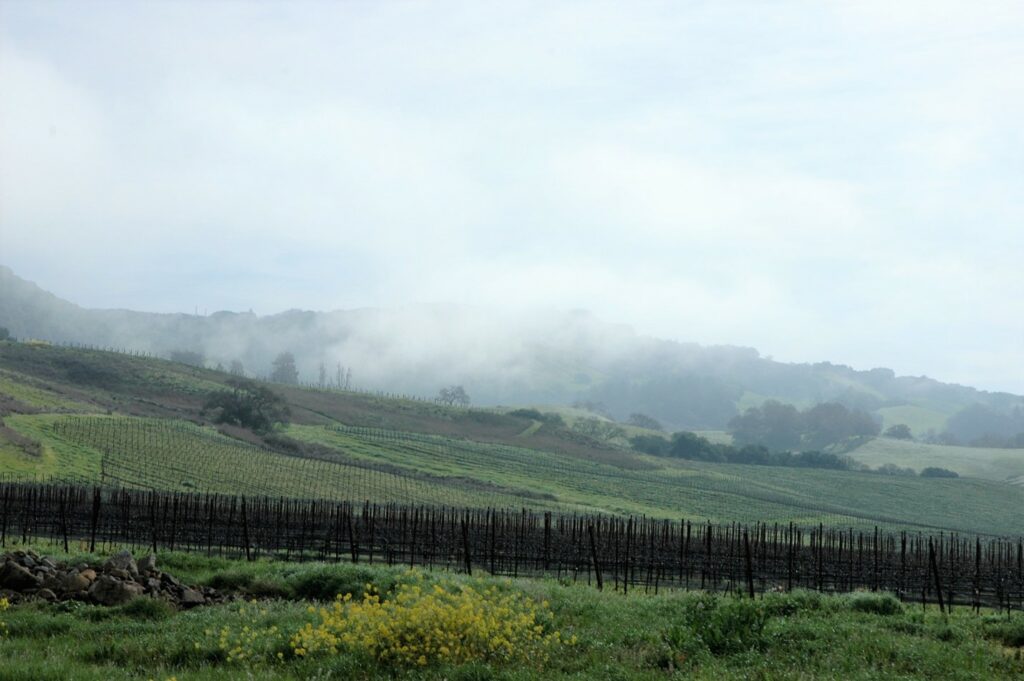 What vineyards do you source from? 
We make small lots of Chardonnay and Pinot Noir from vineyards in Sonoma County. Our Pinot Noir fruit continues to be sourced from a family of growers in the Petaluma Gap including Gap's Crown, Griffin's Lair, Hill Justice, Keller Estate, Sangiacomo Robert's Road, Sonoma Stage, Spring Hill, Sun Chase, and Terra de Promissio Vineyards.
You were involved with the Petaluma Gap Winegrowers during its early history. Can you share with us what your role was and how you were involved?
From 2010-2015 I wasDirector of Brand Management at Kosta Browne and got involved with the board of the PGWA. I helped promote the concept of the Gap becoming an official AVA, along with Liz Thach, Tom Wark, and Doug Cover, while building awareness for this amazing appellation.
You also have your own marketing consultancy and have worked with many top wine brands. Tell us about that.
In 2015, I launched my company, Lombardi Marketing LLC to be a boutique consulting company offering marketing, public relations, and wholesale services for the benefit of small to mid-size wine companies in need of this expertise. I have now worked with almost 30 small family wine businesses and their wineries under various projects.
You and your wife, Christine, have two sons. Are they old enough to help you make wine and do they have any interest in following in your footsteps?
Both our boyshave grown up seeing their dad in the wine business. They have experienced the creation of Lombardi Wines, and participated in handpicking during harvest, hand bottling and labeling, and enjoying the fruits of our creation. Drew, at 21, is a rising senior at Cal Poly-SLO majoring in Oenology and Viticulture. He has already worked harvests for Browne Family Wines, CIRQ, CHEV Wines in the Russian River Valley and BOOKER Wines and Favorite Neighbor in Paso Robles. He plans to make a career in wine.
Aidan, at 19 years old, is a redshirt freshman from Utah University, now playing Shortstop and Pitching at the SRJC, planning to transfer to another D1 school to play collegiate baseball, while studying Business Communications.