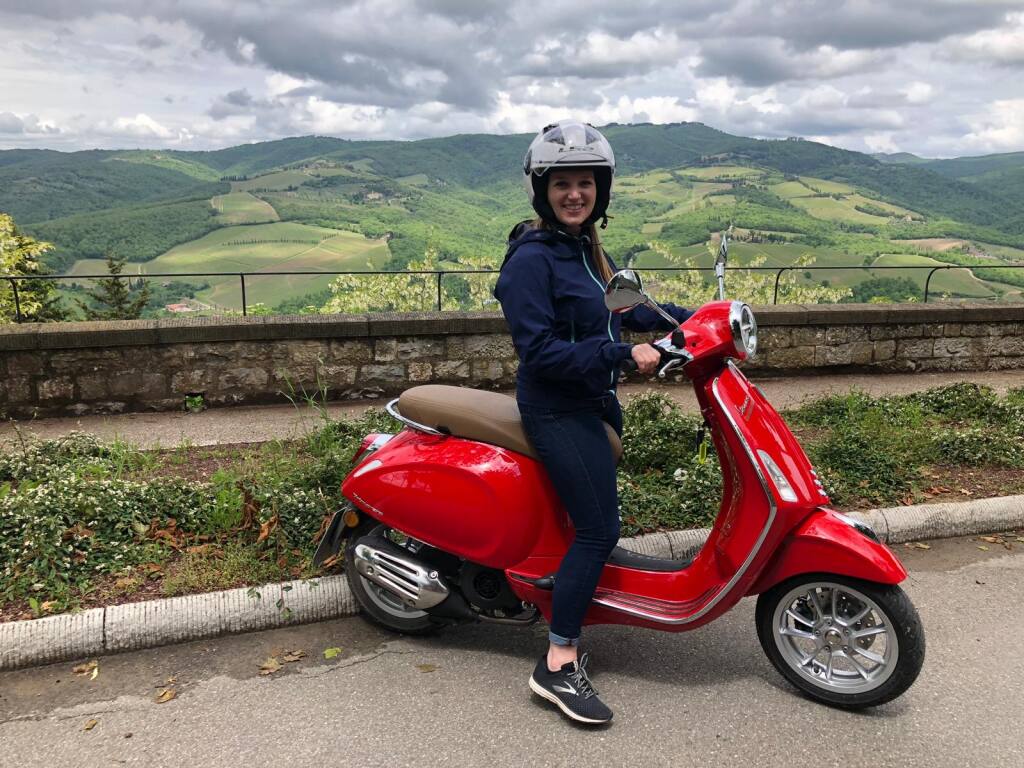 Growing up, Mia Stornetta's family almost always had wine on their dinner table, while the conversation focused on cows and grapes. During high school, she participated in pruning contests and when it came time to decide on a career path, there wasn't any question about pursuing agriculture. Mia headed south from Sonoma to attend Cal Poly while pursuing a degree in Agri-Business and Soil Science. She now works as a Winery Relations representative for Atlas Vineyard Management and was recently named to North Bay Business Journal's Forty Under 40 List.

You are part of the fifth generation Stornetta family from Sonoma Valley; tell us about your family, your farming background, and what made you decide to pursue agriculture for your livelihood?
My mom's family is the Leveroni family from Sonoma Valley; they operated a dairy and vineyards when I was growing up and currently still have vineyards. My dad's family is the Stornetta family from Manchester on the Mendocino Coast and they still operate a dairy to this day. I was always surrounded by agriculture growing up and never even considered a career outside of it.
Do you have siblings or other immediate family members that are also involved in the wine industry? Did your parents have wine with dinner when you were growing up?
I have three older brothers who have all been involved in the wine industry one way or another. Rob works in Ag lending, Matt works for a vineyard management company in Napa, and Tim previously did wine sales but recently switched careers. Growing up, wine was almost always at the dinner table.
Why did you choose to attend Cal Poly for your undergraduate degree? What did you major in?
Because it's the best Ag school in California! I majored in Agriculture Business and minored in Soil Science.
You are Vice Chair of Sonoma-Marin Young Farmers & Ranchers; why do you support them and what do they do?
YF&R is a great resource for young professionals for networking and advocating for agriculture on the local and state levels. It's a great way to meet people locally and I've also met many people across the state that I had the opportunity to work with within the wine industry.
You were on the softball team during high school; did your position as shortstop prepare you for the challenges you face in such a competitive industry as wine?
Growing up in a large family and playing competitive sports all of my childhood has helped me to be level-headed during challenging times and taught me the importance of working together with other people.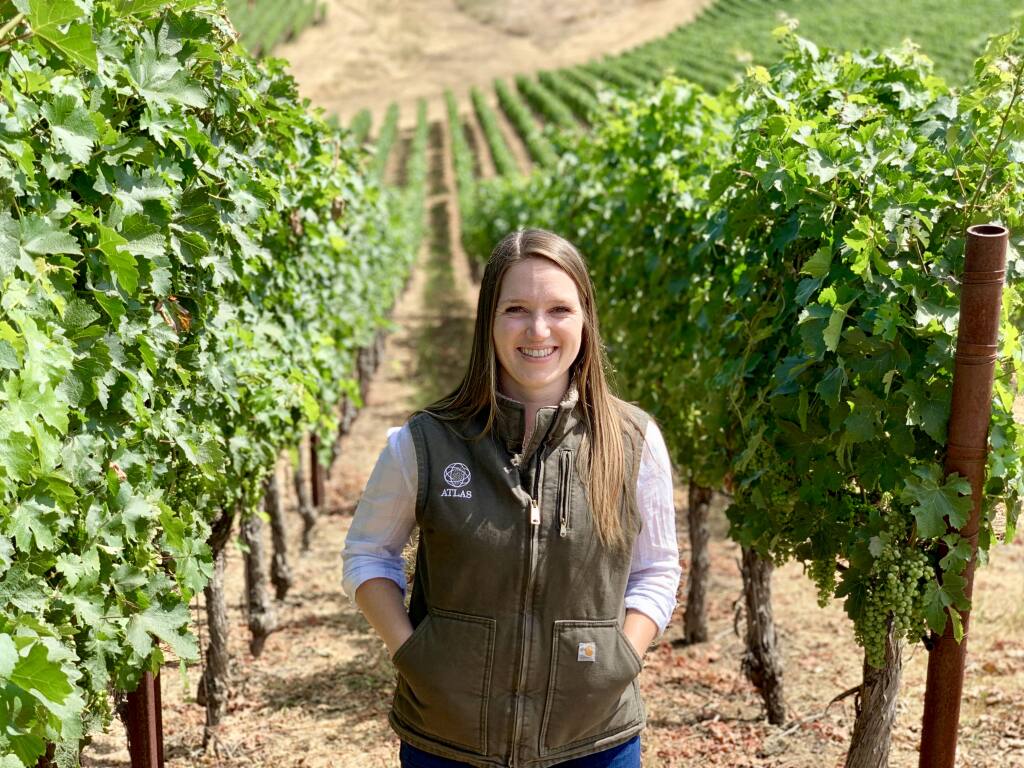 Congratulations on being named to North Bay Business Journal's Forty Under 40! How did that come about?
Thank you. As I understand it, the Sonoma Valley Vintners & Growers Alliance nominated me for this prestigious list and I am extremely honored to have been selected!
As Winery Relations Manager for Atlas Vineyard Management, you interface with several wineries and growers in the Petaluma Gap. From your perspective, what sets the Petaluma Gap apart from its better-known neighbors like Russian River and your beloved Sonoma Valley?
I think there's a lot of opportunity within the Petaluma Gap given it's such a young AVA and there are already many highly sought-after vineyards. Also, given the concerns of climate change, it's one of the coolest AVAs on the North Coast which helps produce amazing Chardonnay, Pinot Noir, and Syrah wines.
Tell us about pruning contests; it seems you've been involved with quite a few!
I competed in the first ever youth pruning contest that Saralee McClelland Kunde put on in 2004 and have ever since been involved. Today, the Sonoma-Marin Young Farmers & Ranchers hosts the youth pruning contest and viticulture challenge annually at the SRJC Shone Farm. We've had a ton of community support and each year we get more and more participants. It's a really great event for our community and great to see so many kids interested in viticulture.
Beer or wine, what's your preference? What do you like to pair with your beverage of choice?
Pinot and pizza!
What has it been like over the last few years as you've been dealing with the pandemic and wild fires? What do you see as the biggest threat to grape growers going forward?
It's definitely been challenging and each year it seems like we're thrown a new curve ball that we have to deal with. Between Mother Nature and the market challenges, I think we're going to have to continue to adapt and maneuver through testing times.