Kim Badenfort, Director of Marketing Services, Wine Industry Network and a PGWA Board Member, grew up in Denmark. After earning a degree in Rhetoric at the University of Copenhagen, he served in the Danish miltary where he taught medics how to provide first aid in combat. He didn't drink any alcohol until he moved to Sonoma County, where he grew to love pinot noir, as well as Denmark's national drink, Akvavit. Kim joined the Petaluma Gap Winegrowers as a board member in 2019 and today he chairs our Marketing Committee and assists with technical details on our website. Here's his story.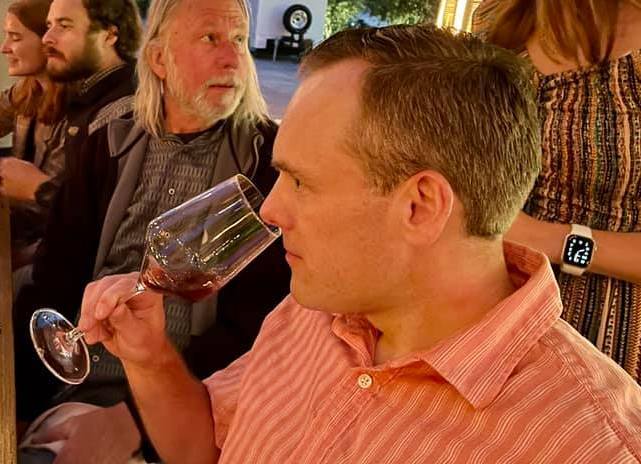 You grew up in Denmark where Akvavit is the national drink, and the country has more breweries than any other in Europe. How did you get interested in wine? What do you drink when you go back to Copenhagen to visit?
When I first moved to California, I didn't drink alcohol at all, which is unusual for a Dane. However, while living in Sonoma County I was inevitably exposed to the wine culture here, and particularly the experience of visiting wineries with friends. The focus on tasting wine and learning about it in the context of making it, deepened my interest and appreciation.
It wasn't until later that I branched out to beer and spirits, where whisky is my go-to. I also enjoy a variety of Akvavits. Surprisingly, you can buy Danish Akvavit at Oliver's Market, but what is even more surprising is that our local Spirit Works Distillery makes a very good one too.
When I go back to Denmark to visit family, I usually bring some California wine to share, but of course also take the opportunity to sample from the wide variety of European wines available, as well as great Danish beer. They do actually make wine in Denmark now; I've only tried one and I can't say wine is Denmark's strong suit in the alcoholic beverage category!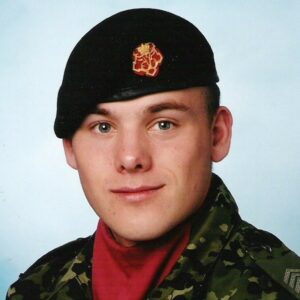 You served two years in the Danish Army as a sergeant and trained medics how to provide first aid in combat scenarios. What was that like and how did it prepare you for your post-military professional career?
Back then, Denmark still drafted a large portion of young men for 8-12 months of military service, both as a funnel for the professional military and to have trained guards that could be called upon in times of war. That system was a cold war relic and has since been changed. However, I was drafted, and then volunteered to become a sergeant and served two years. My primary job as a sergeant was to train new draftees, most of whom really did not want to be there. The military command structure creates a different relationship between higher and lower ranks than in a civilian job hierarchy; you can't just quit if you don't like your superior. However, even with a somewhat enforceable power of command, to make a military unit work well, especially in high-stress situations, you need to build a bond that goes beyond that, and it has to be based on mutual respect. I think learning to translate the stripes on the shoulder into effective leadership was the most valuable lesson from my army experience.
How did you become Director of Marketing Services at Wine Industry Network and how does the team keep up with all the news and events in such a vigorous industry?
When I first joined Wine Industry Network (WIN) my role was to help clients utilize WIN's digital marketing services. I had previously done web development and administration as an independent contractor, so it was a good fit. When WIN decided to expand the editorial and industry news services of the Wine Industry Advisor, I was tasked to lead the project because I was the team member best suited. I had a formal communications education with a degree in Rhetoric from the University of Copenhagen, and I had previously served as editor for an international multi-author blog site. My job has since transitioned to be less involved with the editorial on a day to day and more focused on business development and marketing services.
Keeping up with all the wine industry news can be a time-consuming task–a task that we do daily so that we can compile a newsletter–the Afternoon Brief, which makes it easier for wine industry professionals to stay informed without having to do all the work that we do. I set up alerts and news feeds from a very long list of news outlets that sometimes cover the wine industry. Over time this list has grown; every day we sift through all the stories and select the ones we think will be most relevant to our audience. Sometimes we also get a little help from readers and writers who send us links to stories they think we should include.
What made you decide to join the board of the Petaluma Gap Winegrowers Alliance?
The Petaluma Gap first came on my radar when I was invited to the Wind to Wine Festival in 2016. This was before the AVA designation was granted, but the organization had been going for several years and there were clearly deeply-passionate people behind it. I remember sitting in on a tasting seminar led by Dan Berger and a few winemakers about cool-climate Syrah. Berger did an excellent job communicating how the unique terroir of the Petaluma Gap expressed itself in the Syrah we were tasting and drew parallels to other cool-climate Syrahs.
Terroir is a word that can get people's eyes to glaze over, and for many AVAs, it can be difficult for the layman to understand what exactly makes tan AVA different from its neighbor. The Petaluma Gap is different; we can point to the gap in the hills toward the Pacific Coast, and the people who live in or visit the Petaluma Gap can feel the wind that blows through the gap from Bodega Bay to San Pablo Bay on their own skin. It is not a stretch to understand that growing under this constant wind will affect the grapes and the taste of the wine.
I kept an eye on the Petaluma Gap and sought out more Gap wines, though it wasn't until late 2017 that it got its formal AVA designation. While great wines and AVA designation are fundamental, it is only the beginning of the journey for a successful AVA. Petaluma Gap has those fundamentals, but it is new.
The Russian River Valley and Dry Creek Valley AVAs were established in 1983; the Sonoma Coast AVA, which most of the Petaluma Gap overlaps with, was established in 1987. As a result, all of these are much more firmly set in the consumer's mind. It is a communications challenge for the Petaluma Gap to become as well understood and appreciated as their neighboring AVAs. In the end, though, I believe it will be worth it for the growers and winemakers of the Gap, as well as for the consumers, who will be introduced to the great wines grown here. They will appreciate the wines more by understanding this place and know to look for the Petaluma Gap when they want an excellent Pinot Noir, Chardonnay, or cool-climate Syrah. That's why I applied to be on the board of the PGWA, to help tell the story, to spread the gospel.
Now that you have spent nearly a decade in the wine industry, what do you think is the most exciting trend in how consumers connect with wineries?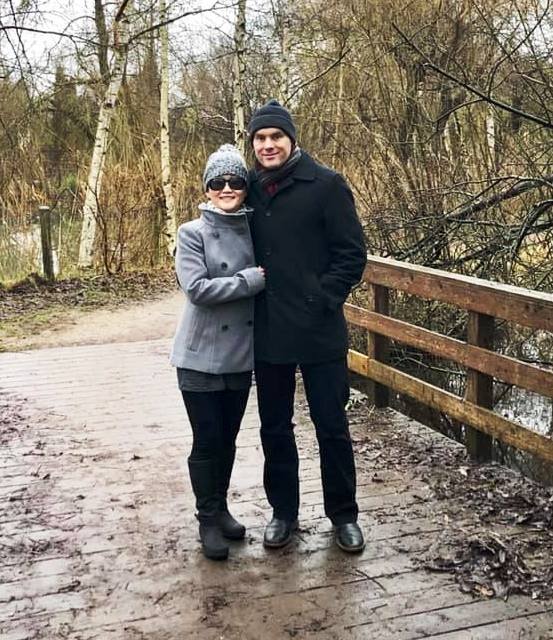 I don't think it is any one thing, but rather the growing diversity of ways that wineries connect with consumers. We often hear laments about how the wine industry is old and stuffy and full of jargon that scares off new consumers, and while there is some truth to that, it is not the whole truth. There is an increasing number of innovative wine brands that take advantage of new technologies and create new stories and experiences that add value and engage consumers.
Not every new tool is right for every winery: Perhaps your wine is best presented in the classic glass bottle by a suited-up somm, but for another brand, cans could be the way, or virtual tastings, celebrity partnerships, yoga in the vineyard, musical pairing, or an authentic sustainability story. The key is for the winery to understand who they are and select from the growing number of tools to connect with their consumer niche or perhaps develop new ones. Not that this is easy–there is a lot of competition for consumers' attention–but the opportunities to connect with them keep growing, which is exciting and good for consumers and wineries alike.
How did you meet your wife, Lisa? Does she enjoy wine as much as you do?
Lisa and I were introduced through mutual friends. Lisa's father is also a Danish immigrant, so they thought we would have something in common, and indeed we did bond over sharing hard-to-come-by Danish food like salty licorice. Now when we travel to Denmark, we visit both her family and mine. Danish foods are a staple at family gatherings in our home. However, Lisa isn't a big wine drinker, so I get most of that to myself.
When you're at home, relaxing, what is your go-to wine variety and what do you pair it with?
I drink a wide variety of wines, but the most frequent is probably Pinot Noir, often, but not always from the Petaluma Gap. Mostly I enjoy savoring the wine on its own.