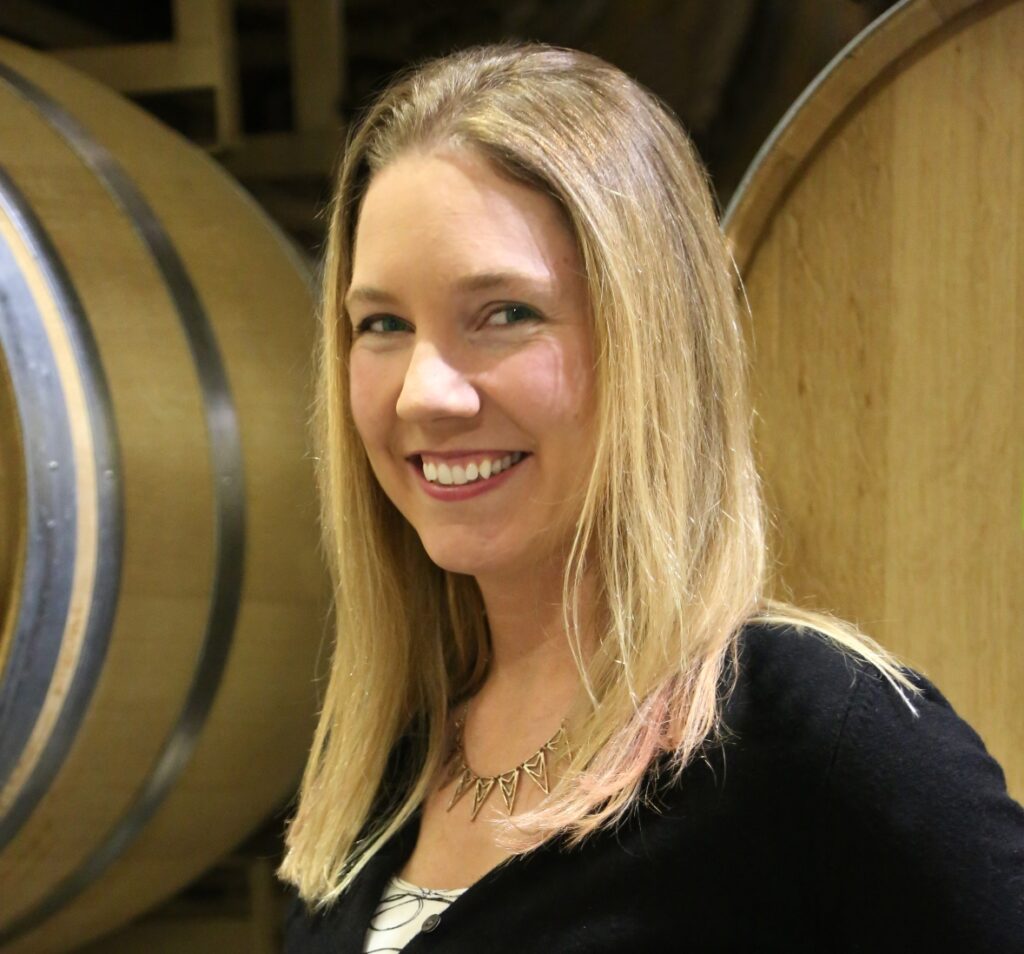 Katie Carter grew up in Forestville. Although her dad loved wine, she didn't take any interest in the wine industry until she had an opportunity to utilize her college biology and chemistry lab skills during a harvest internship. That led to working with Greg La Follette and an opportunity go to South Africa to work at Mulderbosch Vineyards. When she returned to the US, she began a new position as a Winemaking Assistant with Boisset and has enriched her skills during the many years with the company. Here's her story.
You grew up in Sonoma County. Can you tell us about your family? What is the earliest recollection you have of the role wine played in your family life?
I grew up in Forestville, where my parents still live. My dad has always loved wine, and worked as a vineyard manager for Hop Kiln Winery in the late '70s. He built a wine cellar into a hill on our property, lined it with river rock and has racks of vintage Sonoma County wine, including plenty of Zinfandel (his favorite).😊
You attended UC Berkeley and earned a degree in Biology. How does that training affect your winemaking? When did you decide you wanted to work in the wine industry?
I appreciate having an academic background in Biology, which demanded plenty of Chemistry courses and explored both macro- and microbiology. Grasping the essentials of wine chemistry for informing winemaking decisions should be buoyed and guided by a broader perspective of the myriad influences playing roles along the way from grape to glass. That is, the shifting ecosystems of a wine's journey, in the vineyard, the fermentation vat, or aging barrel, are fundamental to its essence.
One of your quotes begins with "We are but stewards of the microbiological environment…" Can you explain what you mean by that?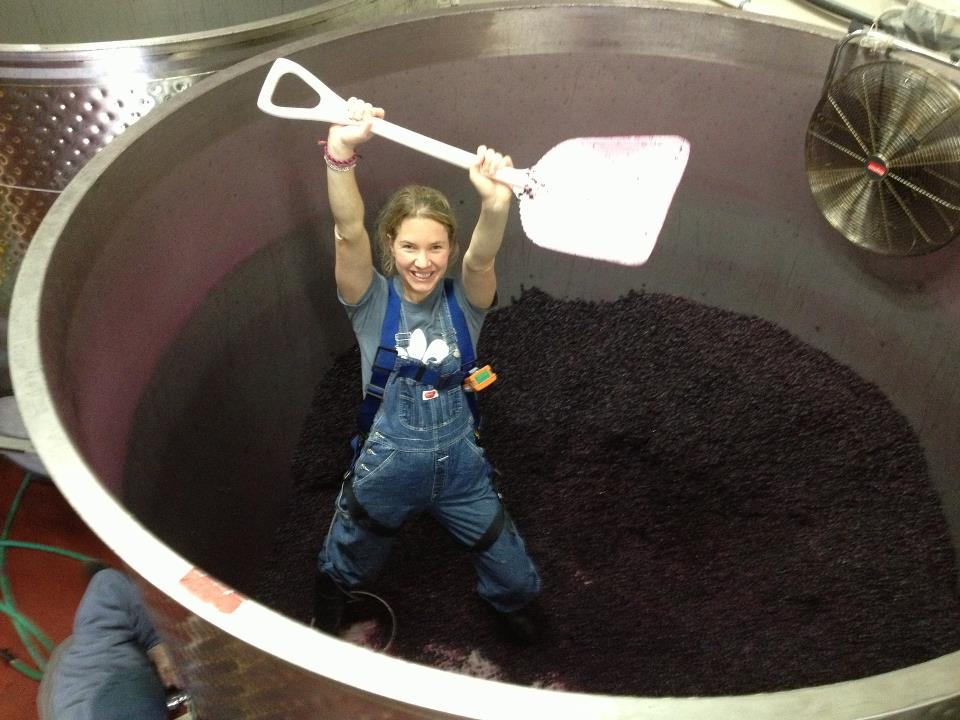 I mostly see my role as simply guiding the fermentation and aging process of winemaking that is driven by the yeast and bacteria jostling in the complexity of their microbiological ecosystem. The environmental dynamics (e.g. temperature, acidity) that can variably support or inhibit these microorganisms are never fully static, and monitoring the chemistry and sensory changes is critical to gently steering the élevage of the wine.
Your first winery job was with Tandem Winery, where you worked as a Lab Intern. How did you get that job? What was the most important thing that you learned while working there?
I'd just completed a summer job at the Bodega Marine Laboratory and became intrigued by the wine industry, which I'd frankly not paid much attention to while growing up in Sonoma County. I was excited to pivot some fresh university lab skills for use in an active winery lab during the busy harvest season. My interview was low-key; I think I got the job because I knew how to handle a pipette and didn't skip a beat naming my favorite beer when asked. (Boont Amber, at the time, but by the way, I'm now an IPA girl). 😊
My introduction to winemaking during that harvest with Greg La Follette was fundamental to my "hook" into the industry. Hearing him speak about winemaking with a fascinating flow between the technical and the ethereal was captivating. There is so much that curiosity and play can reveal in wine production, yet there is also the intangible, the unknowable, that will always exist in wine. These tides, between factual truth and enigma – that's the soul of winemaking.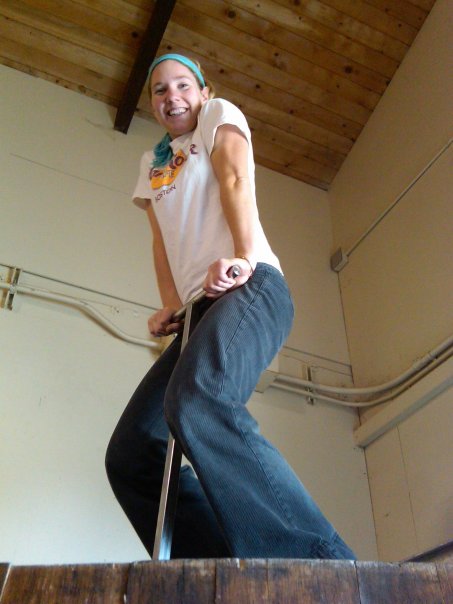 After a few years working in winery labs, you were able to land a position as a Winemaking Assistant at Mulderbosch Vineyards in South Africa. Was that your first time working abroad? How did you get connected with that winery? Did you observe any significant differences in winemaking in the Southern Hemisphere?
I was eager to work abroad, and South Africa truly called me. A friend of Greg La Follette's connected me to Mulderbosch, and I bought a one-way ticket two weeks before I left. I loved working with Mike Dobrovic – who generously shared his eclectic winemaking knowledge and his favorite Rumi passages, while his beloved Small Change pup was always at our side. I appreciated experiencing a viticulture environment that paralleled California in some ways, though was so different in others.
(Shout-out to my roommate Nic Van Aarde, who really held that harvest together for our crew while showing me the liveliest spots in Stellenbosch!)
After working the harvest at Mulderbosch and returning home from South Africa, you began work as an Enologist at Boisset, and have continued to work with various Boisset brands including DeLoach, Buena Vista, Lyeth and Wattle Creek. What attracted you (and keeps you) working with Boisset?
Boisset has always been an energetic and dynamic company. I've been fortunate to be able to push my skills to grow within a company that has grown a lot with me. It's truly the team at De Loach that has supported me and kept me coming back for more. Thanks to Brian Maloney for hanging with me all these years and continuing to offer sage guidance on the daily.
Today you are the winemaker for the Wattle Creek brand (as well as Lyeth). Wattle Creek has made wines mostly from Alexander Valley, but now makes Chardonnay from the Marin County portion of our AVA. Can you tell us about the vineyard source and why you chose to begin making wines from the Gap? Do you see more Gap wines being added to the Boisset Collection of brands? The Wattle Creek Chardonnay is sourced from the Stubbs Vineyard, which is a unique little nook within the Petaluma Gap. It is a challenging site, and certainly one of the latest Chardonnay sites to achieve maturity, but the wine shines with such verve and specificity – it's perfect for the Wattle Creek portfolio. Most of our Petaluma Gap fruit supplies Buena Vista wines: Jovita's Chardonnay and Geza's Pinot Noir. I definitely see Buena Vista as our primary Boisset brand presence in the Petaluma Gap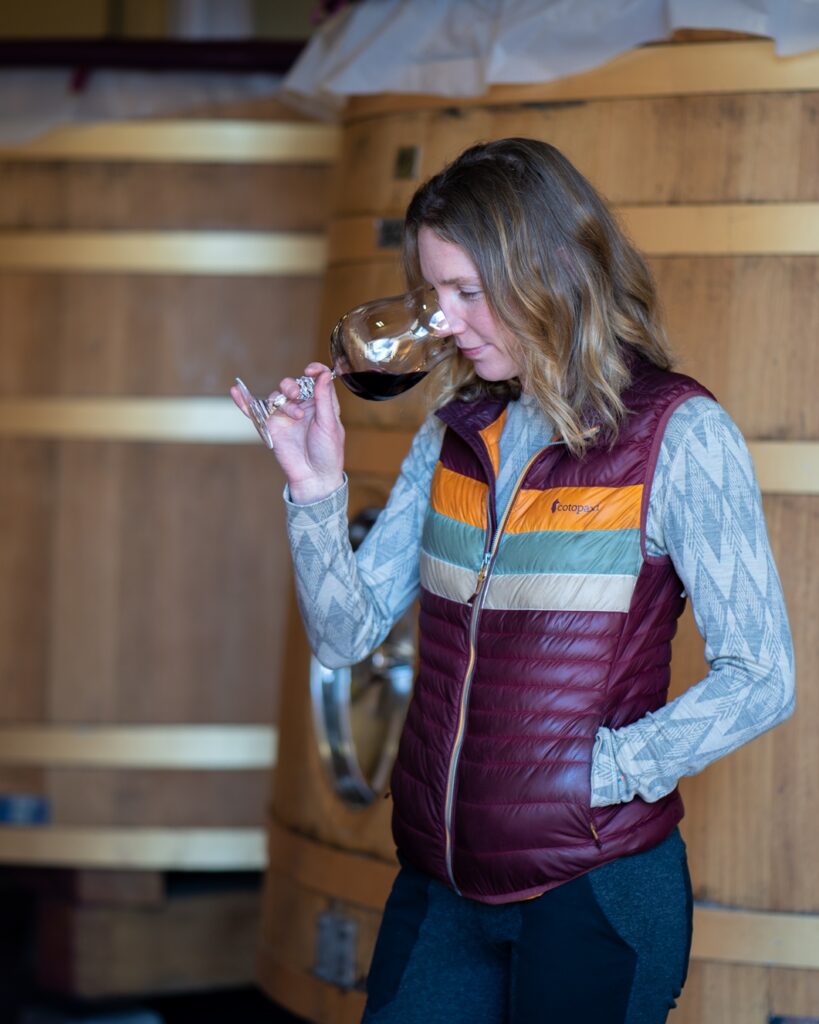 You and Jean-Charles Boisset, proprietor of the Boisset Collection, have a history of debating wine styles and working closely with growers to craft your wines. Can you tell us how you met and what it's like to work with him?
Jean-Charles is exuberant, demanding, and has vibrating energy – it is impossible to overstate the magnetism of his presence. I vibe with his avid embrace of the experience of wine. To only speak of standard smell/taste descriptors leans towards the banal. One's surroundings, mood, company – the invisible nuances of an environment – there is an intricate interplay of influences that amplifies the experience of a wine, and I'm here for it!
The label for the Wattle Creek brand features a butterfly. Tell us why that was chosen.
The wattle blue butterfly is native to Australia, where it congregates around wattles (Acacia sp. trees), which is the namesake of this brand.
Do you plan on having children or do you have any children currently? Do you have a vision for them?
I have a four-year-old son, Soren. He's so excited to learn about the world – soon he'll be the one teaching me things, and I hope to continue modeling being both brave and curious as we navigate the challenges and beauty of our journey.
You've talked at length about wine pairing and how you want food and wine to complement each other; what is your favorite food pairing with a Petaluma Gap wine?
That Petaluma Gap breeze just pulls me to the ocean. With a wind-driven Chardonnay that is balanced by barrel and malolactic fermentations, you can't go wrong with simple sole meunière. I also love an exquisite Dungeness crab cake – (not a wimpy deep-fried one – a real fancy one just lightly browned on both sides, like my dad makes!)