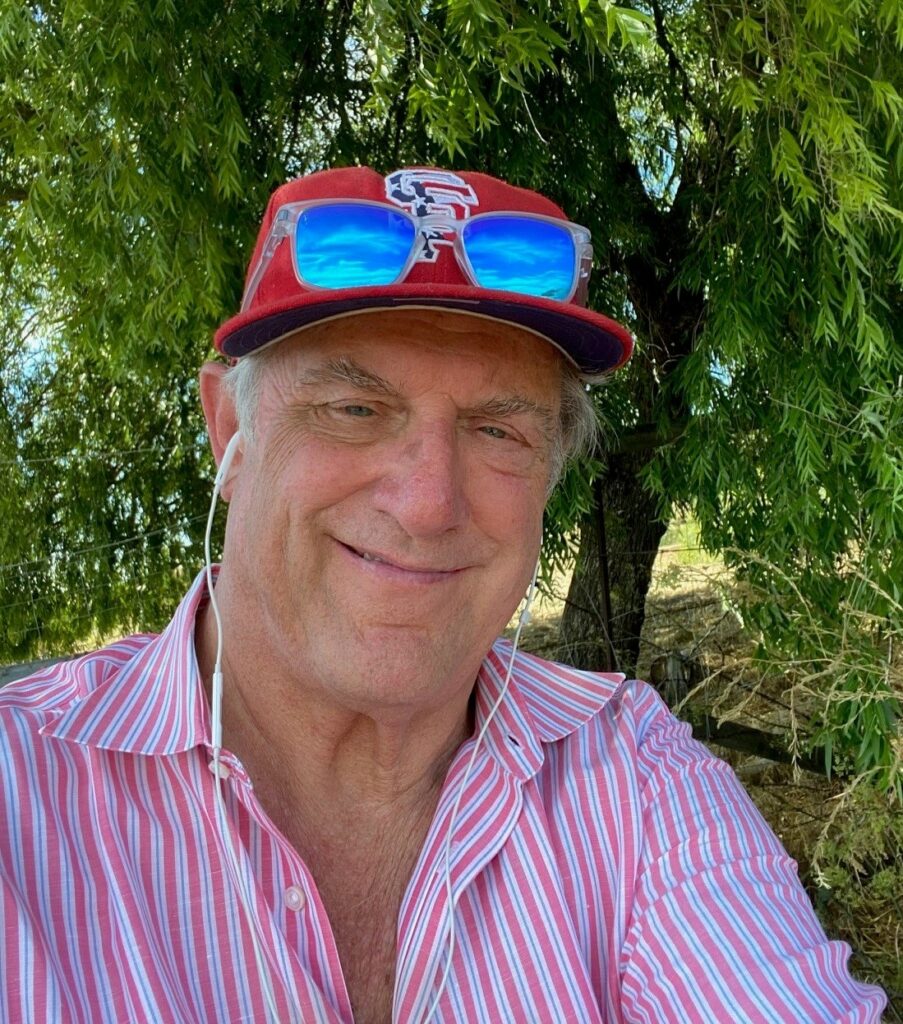 While attending college in the South Bay, Jay Sweet got a job at San Martin Winery where he would host guests for winetasting and sell their wines at a nearby San Jose flea market. The experience gave him the foundation for a life-long pursuit of learning about and enjoying wine. After college, he became a sales representative for Monsieur Henri Wines, but eventually, the family business called and in 1975 he began working for Boyd Lighting. After meeting neighbors who made wine at home, he joined them to produce garage wine for family and friends under the joint Heather Glen label. Then in 2020, he planted a vineyard in the Petaluma Gap. Today he sells grapes to a few different winemakers; in addition to growing Pinot, Chard, and Grenache, he's testing some plots of Mondeuse and Bordeaux varieties. Here's his story.
You're California born and bred; in which city were you born? Where did you attend school and what did you study?
I was born in San Francisco, where I lived for the first two to three years of my life. In 1952, we moved to Kentfield-Larkspur where my grandparents had a summer cabin. Within a couple of years, my parents had built another home, for themselves, on the same property. In retrospect, it was a pretty idyllic youth. Basically, I left home in the morning and just needed to be home in the late afternoon before dark. It was a life of school, sports, friends, and family. My degree was from Santa Clara University (SCU), in the subject in which I had the most interest–History. While at Santa Clara, I had lots of different jobs: working at I. Magnin Department Store, moving furniture for Allied, Bekins, and Mayflower Moving and Storage, working at the San Jose Airport, and also performing mostly hospitality work at San Martin Winery, in San Jose and Morgan Hill.
Your family has been in the lighting business for several generations, and you are the CEO of Boyd Lighting, a landmark company that designs and manufactures lighting fixtures. How did you get interested in wine?
Wine became a passion of my father while I was very young. He was introduced to wine by Mr. Schwabacher, the father of my mother's best friend. We would occasionally go to their ranch, Jimsomare, on the Monte Bello hill, just below what is now, Ridge Winery. Later on, Jimsomare Ranch provided some of the base grapes for the Monte Bello blend as well as for individual vineyard designates for Ridge. However, in the 1950s, Mr. Schwabacher mostly drank Louis Martini Wines, in half bottles, some Souverain (from Lee Stewart), and many others in the cellar at the ranch. He was the inspiration for my father to make his own mini cellar, below our house. As I remember, some of his favorite wines were Louis Martini, Beaulieu, and Bordeaux imports by Bercut Vandervoort, like Smith Haut Lafite.
During college, you worked for San Martin Winery. Are they still operating? What did you do for them?
No, it is closed. For a college student, working at San Martin Winery was a fun job with diverse tasks. During the week, I would work in their tasting room providing support for the manager, Gabriel Citrigno. I would host some tastings, bottle the fruit wine we made in mini-bottles and perform other odd jobs. I remember Gabe asking me one time, "Do you like sherry?" I said that I did not know it well, but what I did know, I didn't really like. So Gabe said that at the end of every shift he wanted me to drink a small amount of each sherry until I liked sherry. After about four shifts, I realized now I DID like sherry; I just had to get accustomed to it!
On Saturdays, San Martin asked me to work at the Flea Market in San Jose, selling our fruit wine for $2.00 a bottle. On Sundays, I would often be sent down to Morgan Hill to give wine tastings to passersby at the winery just off Highway 101. All in all, it was a fantastic job for my senior year at SCU. This experience gave me an appreciation of wine, the diversity of how it was made, and a life-long pursuit of the history and enjoyment of wine. This would be my foundation, for after college when I became a sales representative for Monsieur Henri Wines, an importer of fine wines and spirits located in New York and Los Angeles.
Your company has produced magnificent lighting fixtures for public buildings, churches, and synagogues, and some of the most luxurious, architect-designed private homes, both in the US and abroad. Have you designed lighting for any winery tasting rooms or the homes of any winery owners?
Actually, I can't tell you the answer to this. While we have done some amazing work for amazing people and organizations, many of which everyone might recognize, we market mostly through interior designers and architects. We don't always know where our products are installed. After more than 100 years in business, working in partnership with amazing architects and designers including Julia Morgan, Timothy Pflueger, Charles Pfister, Richard Brayton, and Aidlin-Darling, we are constantly surprised by how these incredible designers have used Boyd to create their transformative interiors and exteriors.
Do you remember the first wine you tasted—what it was, how it tasted, did you like it?
The first wine I tasted was from a glass carafe my father made to dispense wines. It was Christmas and the kids would sometimes get a little taste of wine with some water. I vaguely remember it being Sauvignon Blanc. I was probably twelve, and it was horrible. That was the end of my wine-drinking days for some years. Now, if you had asked me the best wines I ever had, or ones I especially remember, they include (and may not be limited to): 1964 DRC La Tache, in Magnum, in about 1974. Celestial–the best wine I had EVER had to that point in my life! The oldest wine was an 1889 Le Chambertin, at the Heublein Wine Tasting around 1974 or 75. The most special wine was a Sean Thackery Taurus. And the best wine we have made at Heather Glen was our 2002 Heather Glen Cab (blended with Merlot and Cab Franc).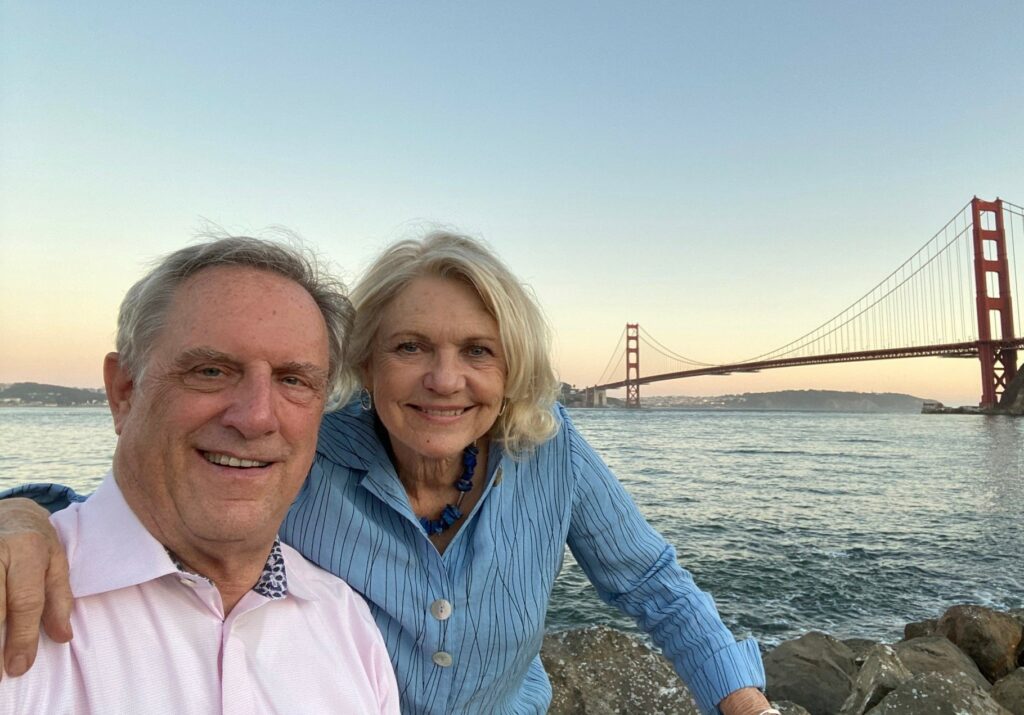 You and your wife, Suzan, started making wine in 1985, along with friends Peter and Mary Jo Sorensen. How did you meet the Sorensens? Why did you decide to make your own wines?
I had many opportunities to taste wonderful wines throughout my life, either with family or friends, but never had the privilege of making wine. Our neighbors and friends, Pete and Mary Jo Sorensen, moved into our Scott Highlands neighborhood in Mill Valley in 1983. That fall, and the following year, we saw they were making wine, and we asked them about it. They started making wine in Berkeley, in 1978 and continued that tradition in Mill Valley. We asked if they wanted some help, and they said, "YES." It was the beginning of our long friendship, dating back to the harvest of 1985. Pete and I took "weekend-warrior" classes at UC Davis in both Enology and Viticulture and contacted everyone we knew in the wine business to learn more.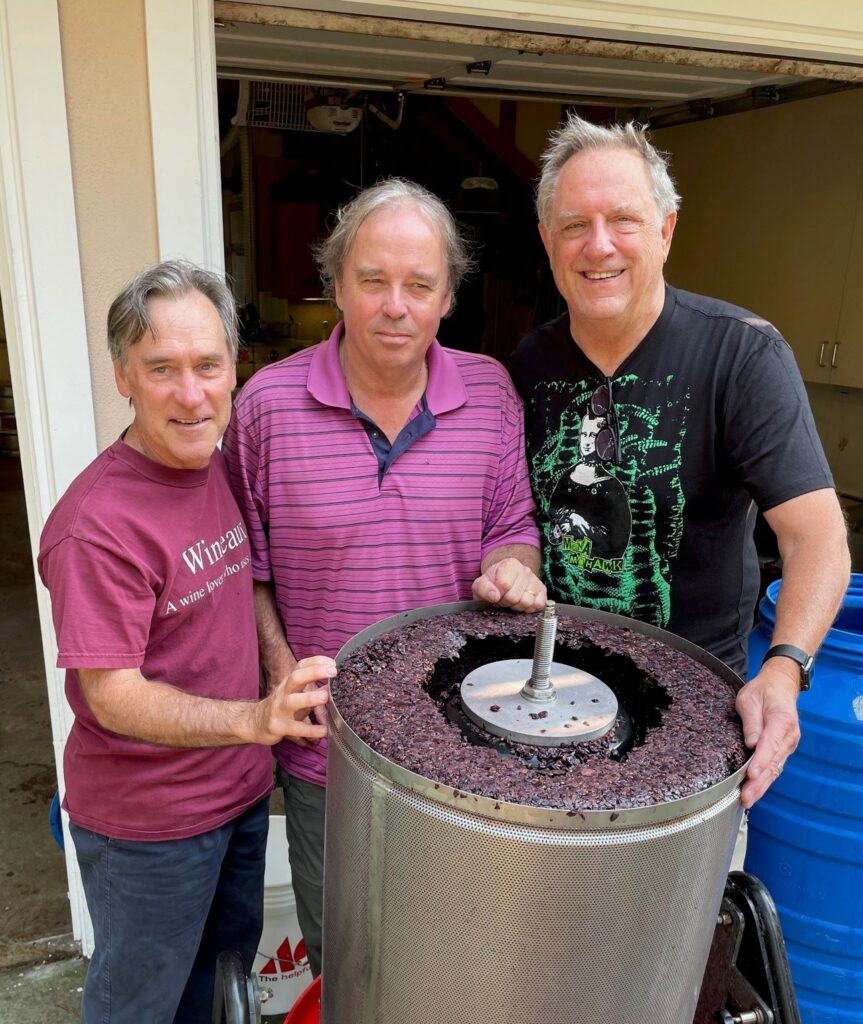 Tell us about the Heather Glen label and the derivation of that name. Do you sell wine commercially, and if so, where could it be purchased?
Heather Glen's etymology is simple. The Sweets live on Heather Way and the Sorenses live on Glen, in Mill Valley. Hence, Heather Glen, the wine that has never been bonded and never been sold continues to this day; it is only given away as gifts of friendship. We have made wine with many other partners over the years, and continue to, with John Meyer and his family; and David Hayman and his family. David has been a great addition to the Heather Glen team because of his many years in the international and US wine industries.
You have a son named Schuyler; will he follow in your wine footsteps, or will he eventually run the lighting business? Or both?
Actually, Suzan and I have three sons: Schuyler, Jackson, and Sam. Schuyler is set to continue the Sweet-Boyd tradition with Boyd Lighting Company shortly, as the new operating officer. I will be making a transition out of the company in the next couple of months.
Both he, Jackson, Sam, and Suzan, have lots of ideas about the property that we own in the Petaluma Gap. Jackson has been discussing "seeding" the property with specialty mushrooms; he's been telling us that we are late because it takes many years to do it properly. We are constantly discussing how we can make it special for all of us–now, and for our future families. Sam, our youngest son (30), is an engineer and is now working with us, coordinating some of the work on the property, particularly during my transition out of Boyd Lighting.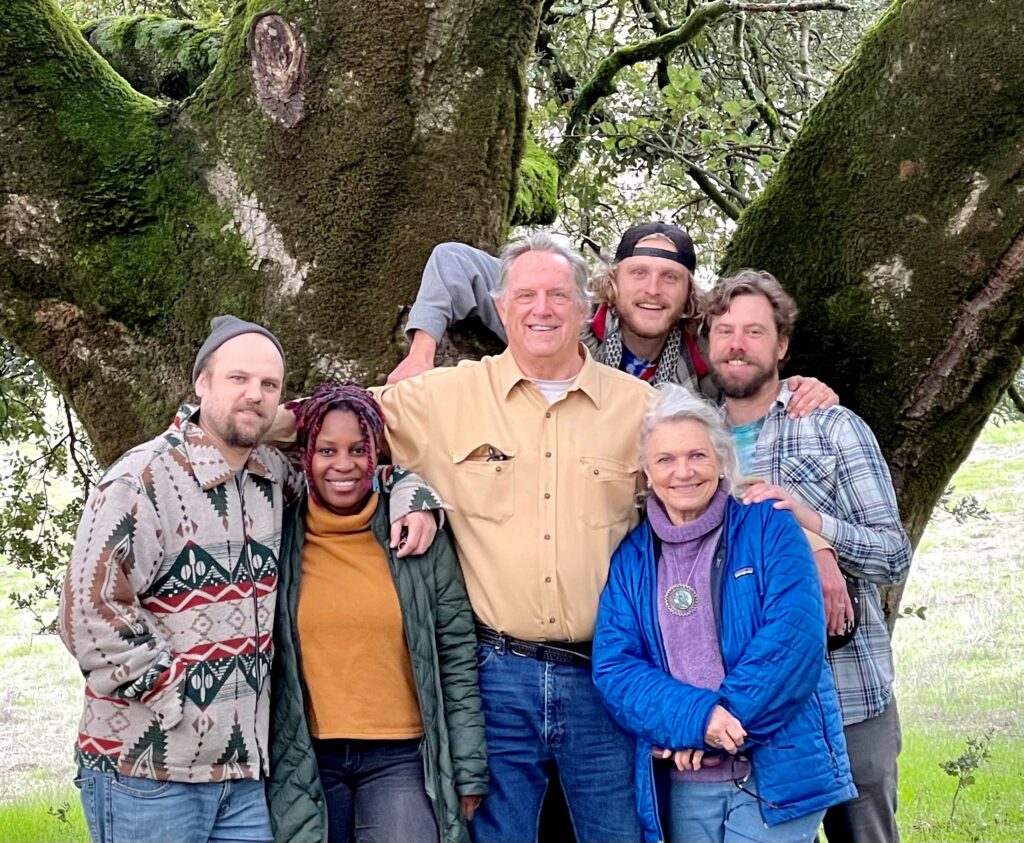 You're a Grower Member of our Alliance and have a vineyard on your property in the Petaluma Gap AVA. Tell us about it. Where is it, why did you choose that location and what grape varieties are grown there? When will your grapevines be in full production? Who takes care of the vineyard, or do you tend the vines yourself?
Suzan and I had been looking for a property that was a unique site for grapes, had a great house site with a view, and was big enough to develop over the next twenty years into a wonderful family property. While making wine, we noticed the difference with mountain and hillside grapes vs. grapes grown on flat lands. We preferred mountain grapes. That is one of the main reasons this site attracted us, along with its wonderful view and home site location. While our elevation of approximately 750' is not terribly high, we are also in the Gap, with its continual 8 mph breeze and the soil here is also different. As we studied it, it looked like volcanic tuft. It was a beige-white color and is fractal, similar to the white soil of Rioja. And, there was this beautiful meadow. The meadow is almost like an Italian "plan view" near the top of our property. To make the property work, we needed to work with our neighbors, the Greens, to share some of their part of the meadow with us, and we would trade them other parts of our property. After gaining agreement, we were all in and the vineyard was planted in 2020. While we know a little bit about making wine, we didn't really know much at all about growing grapes. We knew the basics, but not enough to quickly develop our own vineyard. So, we interviewed a number of vineyard developers and ultimately chose Charlie and Amy Chenoweth and their team. The choice had to do with Charlie's respect for the site and he eagerly wanted to work with it; he has a great reputation for vineyard development and Amy makes their wines. They are a smaller, hands-on company and, Charlie is a great guy. The site, because of day degrees and the soil and its minerality, demands that Chardonnay and Pinot be grown here. We planted a couple of different clones of Chardonnay: Hyde Wente and Dijon. The Pinot includes 667, 23, 459, La Tache, Calera, and Pommard. And we also have a couple of acres of Grenache, a test site of Mondeuse, and a field blend area of some Bordeaux varieties to test as well.
Tell us about the test plots of Mondeuse and Cabernet. How did you choose these and will you use them for your own wine or will you sell them to commercial winemakers?
We had a request from a winemaker to plant the Mondeuse, specifically for her. However, she got a "dream" wine-making job and I think lost interest in this little "project." In the meantime, I remembered having Mondeuse in the 70s but could not recall what it tasted like. I called Lagier Meredith, and spoke to Professor Carole Meredith about her Mondeuse and the possibility of getting some budwood. She was lovely and so helpful, and she could sell me some of the Mondeuse she and her husband had farmed and made in 2017 and 2018. It was terrific, with bright fruit, great acidity and complementary to food. I have a sneaking feeling we will increase the Mondeuse, if we like the finished wine as much as we like their Mondeuse. Pete and I both love Cabs and Cab blends. We planted this Cab test area to try out in a Heather Glen Cuvee; time will tell if we can get the Cab ripe enough. We have some unique Cab budwood from our friends, Alex and Graeme MacDonald, in the To-Kalon area of Napa. It will be exciting to see how it might turn out.
You mentioned that Guy Davis purchased some of your Grenache last year. Do you have grapes for sale and if someone was interested what is the best way to connect with you?
We do have grapes for sale. However, as I write this, I think Charlie and I have verbal agreements for most of what we will produce this year and the next few years. However, if anyone is interested, they can call either Charlie or me. While everyone knows how to reach Charlie, my number is 415.517.4300 and email is: jay@sweetfamilyvineyards.com.
What is your favorite grape variety and what do you drink on a regular basis? What's for dinner tonight and what will you drink with it?
I don't think there are many well-made wines I dislike. That being said, my wife loves a good Chardonnay or Pinot Noir and I like it when Suzan is happy! Truly, a dry wine somehow different and distinctive (and not because of the oak or VA) will be fun for me. If the wine is from an area I don't visit or taste often, even better! Something like a good Gewurz from Alsace, a Semillion Gris from South Africa, an Albariño from Raul Perez, or maybe a St. Emilion or Pomerol, makes for a fantastic night. Tonight, I have COVID and we are having leftovers, so no vino for me tonight! If I didn't have COVID, I had a couple of good wines saved for this getaway weekend; a Bordeaux Duhart-Milon 2010, and a Rochioli Rachels Vineyard Chardonnay, 2014. Cheers!