Heidi's eyes were opened to the world of wine after an internship in the lab at Jackson Family Wines. Armed with a degree in biochemistry, and following stints at various winery lab and cellar facilities, she soon decided her life's goal was to become a great winemaker. Heidi was hired at MacRostie in 2011, first as an enologist and a few months later moved to the position of Assistant Winemaker and then was promoted to Head Winemaker in 2013. This was an evolutionary point in MacRostie's growth, as they were expanding their vineyard sources and she had the experience they were looking for. Her winemaking style is "intentional," with equal parts art and science. She describes it as hard, labor-intensive work with a huge payoff. Here's her story.
After growing up in Wisconsin and getting a degree in biochemistry at University of Colorado, you travelled through Europe and then moved to California. Your first job after college was with Jackson Family Wines, as an intern in the lab. How did you make the leap from the lab to the crush pad?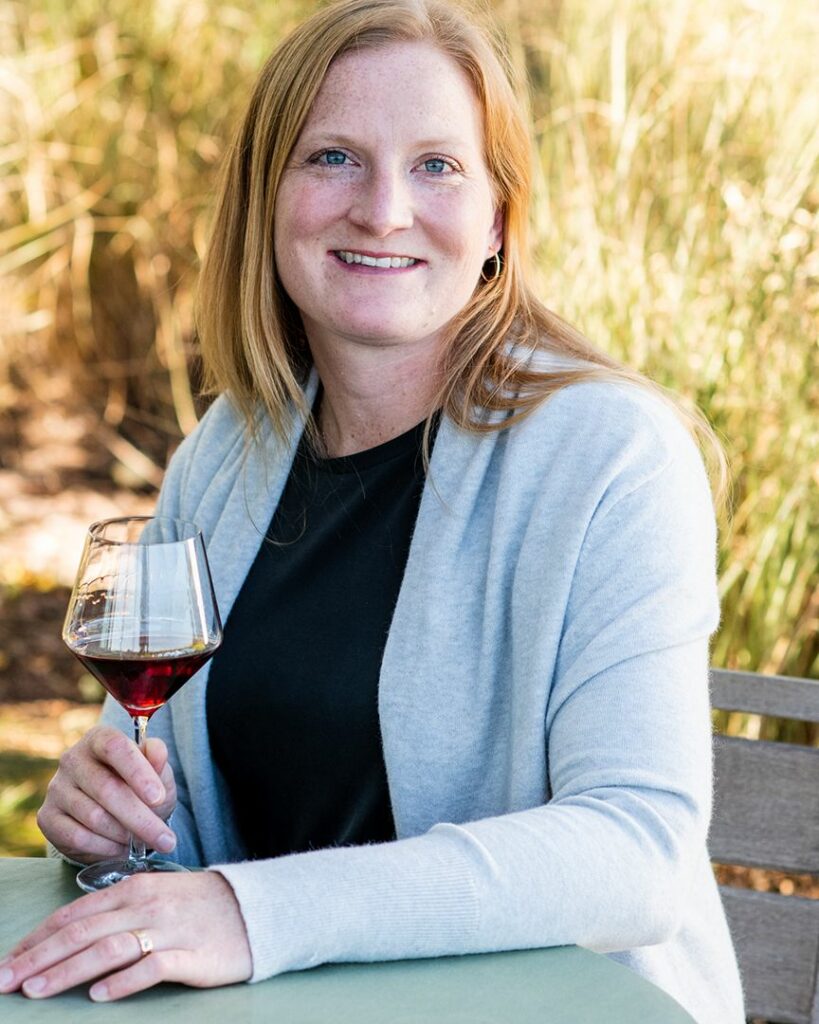 My eyes were opened to the world of wine with that first internship and my background in biochemistry made the lab internship an easy foray. After the first harvest, I knew that I wanted to be a winemaker and with each new vintage, I moved to different facilities. I was a full-time lab technician and was able to oversee not just harvest duties, but also, monthly maintenance, bottling, quality control and fining trials. Later, I moved to a supervisory position for the night-shift lab and worked in the cellar, mostly coordinating pump-overs and making press cuts. The next experience was focusing my energy in the vineyard, while acting as a liaison between the winemaking, vineyard and cellar teams. Each of these positions expanded my knowledge base while furthering my goal of being a great winemaker.
Steve MacRostie hired you as his enologist in 2013. How did you connect with him and land this job at such a young age? When were you promoted to Winemaker?
I was hired as an enologist for MacRostie in June of 2011 and promoted to Assistant Winemaker in the fall of 2011 (just in time for harvest)! Then, in March of 2013, MacRostie promoted me to Head Winemaker. As for "how I landed the job at such a young age," I found a passion for wine, and focused on a path to get the knowledge I needed to succeed. When I joined MacRostie, the winery was at an evolutionary point in its growth where we were expanding our vineyard sources and I had a lot of experience in that realm, as well as in other more technical areas. It was a natural fit. I would also add that Steve and I had a great connection from the get-go, and that we share very similar ideas about what makes great Pinot Noir and Chardonnay.
We've heard you have a scientific approach to winemaking, while experimenting with small fermentations on multiple lots of grapes to ensure a wide range of flavors are available for optimal blending. Is this art, science or a little of both? When the new winery was built, was it designed with making many small lots as part of the plan?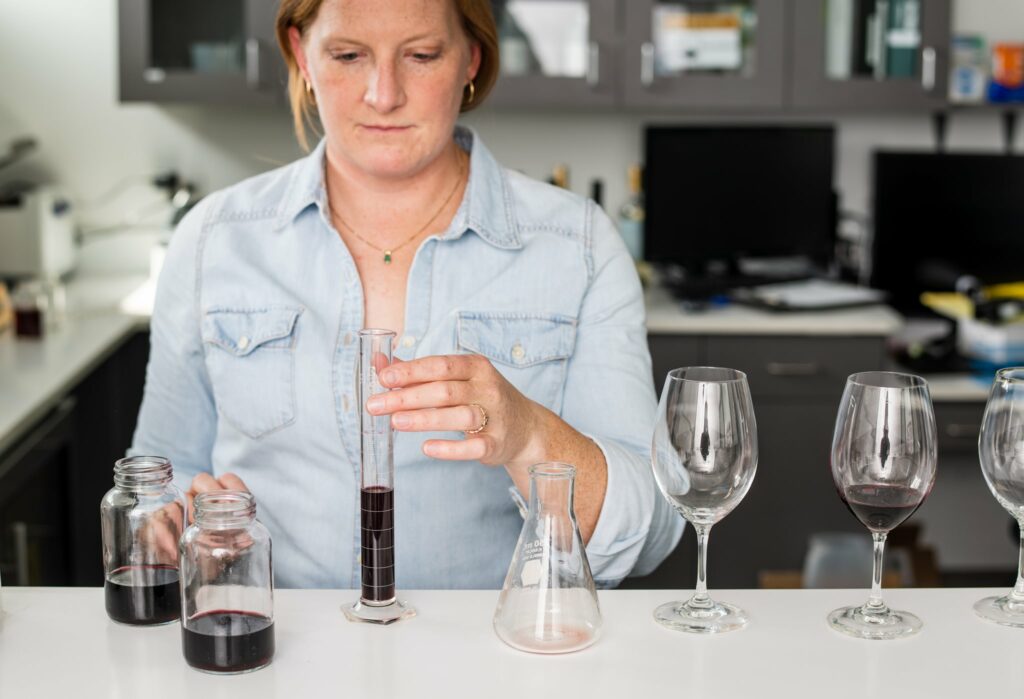 When I describe my winemaking style, the first descriptor I typically use is "intentional." I definitely see my approach as a blend of art and science. We build complexity in our wines by performing numerous micro-ferments. It's hard, labor-intensive work, but it provides a huge payoff. When designing the winery, we were very conscious of creating a space with the ability to treat all of the fruit with the individual care it deserves, most notably through a focus on small 1-ton lot ferments. Just as important, our new winery ensures that we have excellent temperature control. I think that temperature control during fermentation is one of the most critical roles a winemaker can play to create a great wine.
You have a different approach to working with growers than most winemakers – can you describe how you go about choosing the growers you work with? Do you consider them suppliers or partners?
Absolutely partners! In fact, our "Single Vineyard" wines are actually called our Vineyard Partner Series. I work with growers that understand their land and climate better than anyone. I cherish their knowledge and experience, and we work closely together to grow the grapes and farm them in a manner that will stylistically make the best wine.
When did you start working with vineyards in the Petaluma Gap?
I have been working with vineyards in the Petaluma Gap since before it was officially the Petaluma Gap AVA. In 2013, I worked with a couple of vineyards that are now designated Petaluma Gap.
You have a new vineyard property, called Nightwing. Where is it located and what grape varieties are grown there? How did the acquisition of this vineyard come about?
We grow both Pinot Noir and Chardonnay at Nightwing. It is off of Hardin all the way at the top of the mountain. As a reference point, Gap's Crown Vineyard is to the northwest and lower in elevation, but the properties are contiguous. We partnered with Atlas Vineyard Management as well as the Morelli's who own the land to develop the site into a vineyard. It's a spectacular property in an area that makes some of the finest Pinots in California, so we are incredibly excited to watch Nightwing evolve and mature.
MacRostie also has a keg program for your Sonoma Coast Chardonnay. How do you choose which lots go to keg? Does the keg impact the flavor profile of the wine? Where can someone go to taste it?
We distribute our Sonoma Coast Chardonnay in the keg format, which has been very successful. What people taste from the keg is exactly what they taste from the bottle, since we create one blend and use it for both. To my palate, the keg does not impact the profile of the wine. If anything, it is an ultra-neutral vessel that does not allow the wine to change dramatically over time, as wine does in a bottle.
How important is color in determining the final lots that go into each of your wines? Do you see color differences in pinot noir from different vineyard sites and AVAs? Is it fun to experiment with the lots?
Color is absolutely one of the senses that is a living breathing aspect of a wine. I don't necessarily let it determine what wines go into what blends, but it is noticeable and you can often determine certain color trends for a vintage or location.
You're also making sparkling wine. How do you choose the grapes that you use for sparkling vs your still wines? Blanc de blanc or rosé?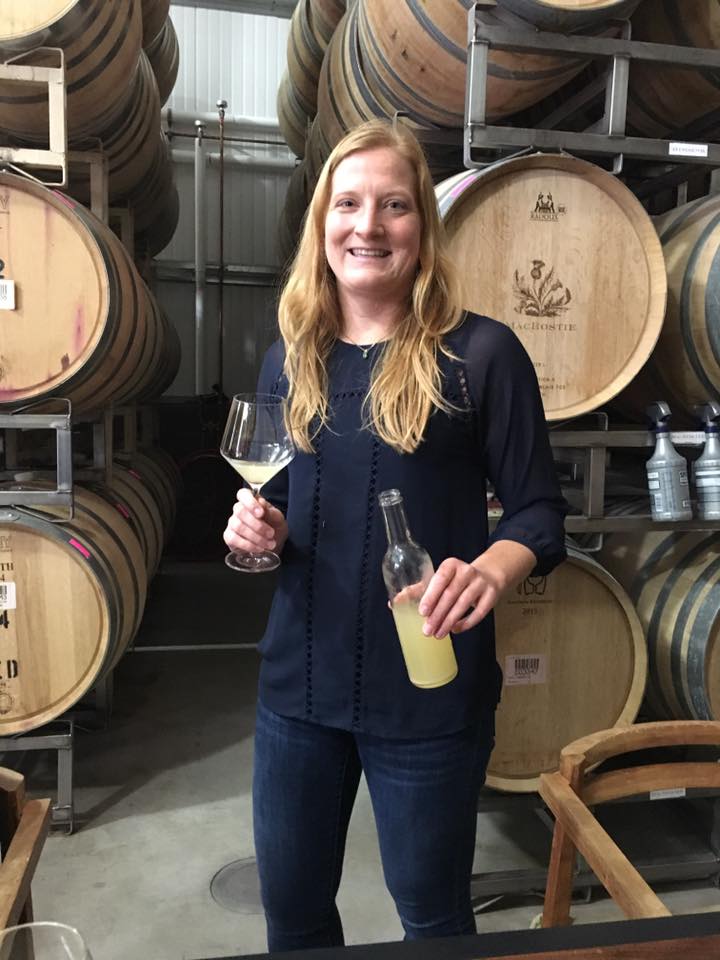 From 2016 to 2019, I chose Chardonnay grapes from the famed Sangiacomo family as we have a special section of their vineyard that always delivers pure acid and a pristine profile. I also select some Pinot Noir grapes from our Thale's Estate Vineyard. Thale's is at the bottom of the valley, where the soils are very moist and yield a generous crop, which is an ideal location for sparkling. I then create a cuvée that blends the two varietals and use dosage to create our Brut Rosé. In 2020, I also set aside individual lots of Chardonnay and Pinot Noir, which I kept separate so that we could bottle a Blanc de Blancs and a Blanc de Noirs.
Do you have a favorite story about working with Steve that you can share with us?
Steve and I have so many stories. My favorite one is from when we first started working together and we would sit down to taste. I would use descriptors that were detailed, personal experiences with a smell that I could recall. He kept things straight and focused, and generally used just a couple of words. He always laughed at how differently we said the same thing.