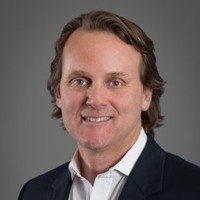 Gray Randolph grew up in Virginia Beach in the 80's, and started his career as a professional musician, playing drums for Locals Only, the rock band that opened for The Ramones and The Romantics. After 7 years of living out of a suitcase and staying up til 3 in the morning, he decided to get a real job and went into commercial real estate. Although wine was not central to his family experience while growing up, he swears his love of wine is inherited, as he is a direct descendant of Thomas Jefferson, the third president of the United States and America's first "wine geek." He began studying wine after college, eventually earning his certification as a sommelier, became Chairman of GuildSomm, and now has his own wine brand, Gray Randolph Wines.

Where did you grow up? Was wine a central focus in your early family life or was it something you were introduced to through friends and work colleagues?

I grew up in Virginia Beach and am a product of the 80's. While growing up, I shared a room with my two brothers and we had a great childhood. My parents would "drink no wine before its time" (jug wine) and Rolling Rock beer occasionally. I have always had an interest in wine, but it really exploded when after college my good friend and roommate returned home from six months in Australia's wine country. We always talked about wine and even collected a little. At that point I was touring with the band and reading Wine Spectator.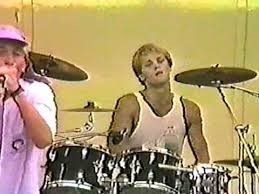 You started your professional career as a drummer for the band, "Locals Only," making three albums, and touring with them for a few years. What was it like being the opening act for The Ramones and The Romantics? Why did you leave the band?
By 1978 I had cut enough lawns to purchase a used no-name drum set with generic cymbals. They were the worst color you could imagine. My father knew a gentleman named Piggy Hogg (unbelievable but true) who owned an auto body shop at the beach. Piggy repainted the drums black and they looked great but sounded horrible. By playing to Police albums over and over again, I taught myself how to play.
If you listen to my style, there is a heavy Stuart Copeland influence, who is the best drummer in my opinion! I'd been playing football then, but after an injury, I started playing music even more and started my first band. It was called Fallout. Then a few years later I started Locals Only with my friend and guitarist, Elwood. The Romantics, a band from Detroit that began in the 70's, was fantastic; we opened for them on several tours. We did the same with The Ramones. I took my girlfriend's (now wife's) little brother backstage to meet them. He spent most of the evening with the band as I was nervous and warming up. The Ramones got mad at us for returning to the stage for an encore that night, which is forbidden by opening acts, but we didn't know any better. The crowd went nuts! We also played with The Producers of MTV fame, and The Del Fuegos, but my favorite was opening for Joe Piscopo in NJ. He was friendly and absolutely hilarious and his Sinatra impression was spot on. After seven years living out of a suitcase, I had to call it quits; staying up till 3 am every night can wear you out.
How and why did you get into the wine industry?
Thomas Jefferson's daughter, Martha Jefferson, married a Randolph, so I guess it is in my blood. Nothing I can do about it, I just love it.
Your day job is selling and leasing commercial real estate in Europe and the US. How do you balance the demands of your day job with your entrepreneurial endeavors in wine?
After a stint with the largest commercial real estate company in the world, CBRE, I took a risk and joined a small 10-person company in 1991. I have served on its Board of Directors for the last 14 years. Two years ago, with over 400 employees in 38 states, we sold the company to a large multi-national. While I am Vice Chairman of the new partnership, I have gotten more selective on my projects. I have some wonderful clients (who have become more friends than clients), so I work on those projects mostly. I also have a great team in Napa which allows me to be involved heavily in style, rather than de-stemming 😊.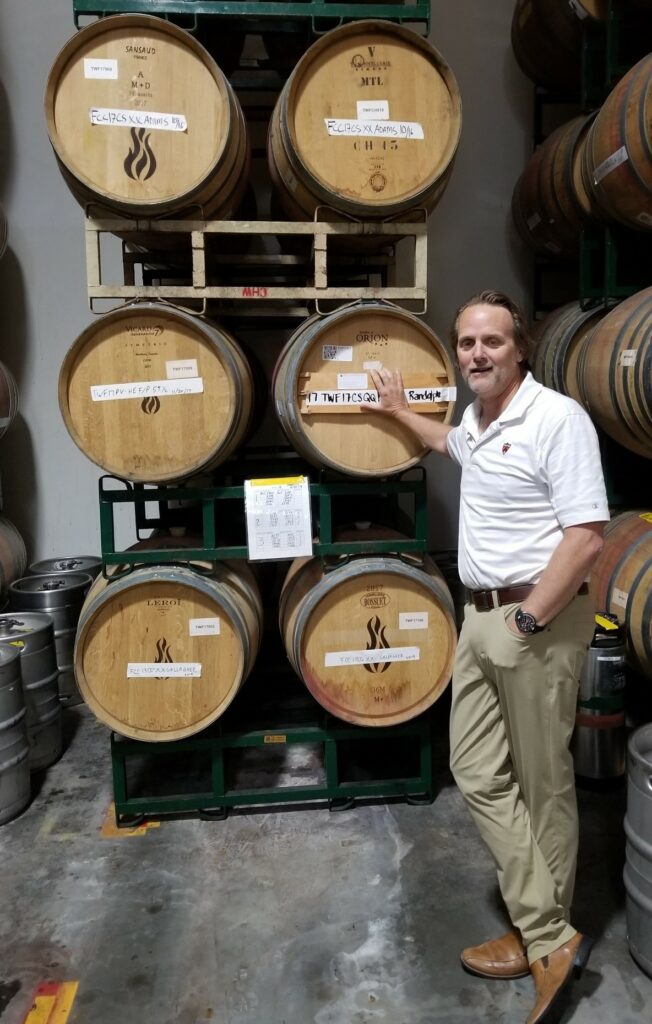 Your bio also states that you are a French Wine Scholar. Why did you choose to focus on French wines, rather than California?
France is such an icon when it comes to wine; I felt as a SOMM, I needed a complete understanding of that country's laws and stylistic differences. This foundation was important to me. I am in Napa and Sonoma quite often and I never stop learning. When it comes to wine, the Napa and Sonoma area is where my heart is.
In 2014 you started Gray Randolph Wines. You are also a wine broker. What motivated you to start that business?
I had a friend with excess wine that needed to be moved. To help her out I put together a list of buyers in my circle and we sold it all in about 24 hours. Thus GRAYVINO.com was born. Since then, we have sold quite a lot of excess capacity for friends. This is a side project that works like a charm. Sort of like WTSO (Wines til Sold Out), but smaller, and this allows the winery to recoup more of their capital. I use it more to help friends than to make money. The wine has to be solid or it won't go on the site.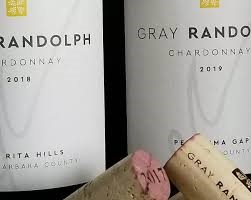 Your current releases include cabernet sauvignon and chardonnay. One chardonnay is from Santa Rita Hills and the other from the Petaluma Gap. Can you tell us why you chose to make chardonnay from Rodgers Creek Vineyard and how the Petaluma Gap differs from Santa Rita Hills?
Absolutely. First, they are both wonderful wines. I find the Petaluma Gap chardonnay more rich and slightly more ripe. We age on the lees, so the wines get some great complexity and retain nice acidity. The Santa Rita Hills chardonnay was, again, a friend with some extra grapes so I grabbed them. I don't distribute that wine; it was a one-time mailing-list-only product. It shows higher acid and more citrus notes than the Petaluma Gap, but still leaks out that California sunshine. It is an extremely cold site. My Petaluma Gap chardonnay sold out in 30 days. I have two bottles left in my cellar. It was supposed to last a year, but it is February and I am sold out.
You've mentioned that you're interested in making more wines from Petaluma Gap fruit. Is there a Pinot in your future?
I think so. I would like to explore that. I prefer a richer style of Pinot and plan to spend some time looking at that. I also plan to expand my Chardonnay offerings because a 30-day supply isn't getting the job done.
In 2009 you became a certified sommelier. Can you tell us what it was like and what the biggest challenge was for you?
It was very difficult; I was surprised at the amount of information involved. I scored 100% on the blind tasting portion, but that was also very difficult. There were no master somms in my area to help me, but a MS friend in Florida, Andy, was super nice and helped me as much as he could over the phone. He is a great friend to this day. I try to help other aspiring Somms as they prepare. It is part of the mission; you have to pass it on.
You are also the Vice Chair of GuildSomm. What does a Vice Chair do? What is GuildSomm's mission?
About a month ago I took over as Chairman for my good friend, Fred Dame. He founded the organization and built its membership to over 12,000. As Chairman, like most boards, we set the direction of the company and create the vision. With about 10 employees, I am also more involved in major decisions affecting the organization and occasionally some day-to-day events. I try to let our fantastic staff handle most of it. With the hardship on the service industry related to the pandemic, it has been very hard, but we are working with them as best we can. Guild Somm is the main resource in the world for educational content as it relates to wine. Movies, podcasts, practice quizzes, an unmatched compendium, and much more–we are deep in content. We are not an accrediting organization, we only offer educational resources.
How did you get involved with Make a Wish and Big Brothers and Big Sisters?
My Grandfather was a founder of Big Brothers and Big Sisters in Virginia; early in my career I decided I wanted to honor his legacy and help these kids. Big Brothers and Big Sisters has made a huge difference in this community. Make a Wish was a different path. I was a fan of the organization and I had a good friend who asked me to sit on the board, which I did, and later became Secretary and then Chairman of that board. I learned it is far easier to write a check than to take a board position! If you really want to affect change you have to roll up your sleeves and get involved. I have thousands of hours invested in both organizations, even as I was in the main throws of my career at that time. I had young children as well, but fortunately I have a wonderful wife who helped me balance it all by picking up the slack. I am proud that I left both organizations better than I found them.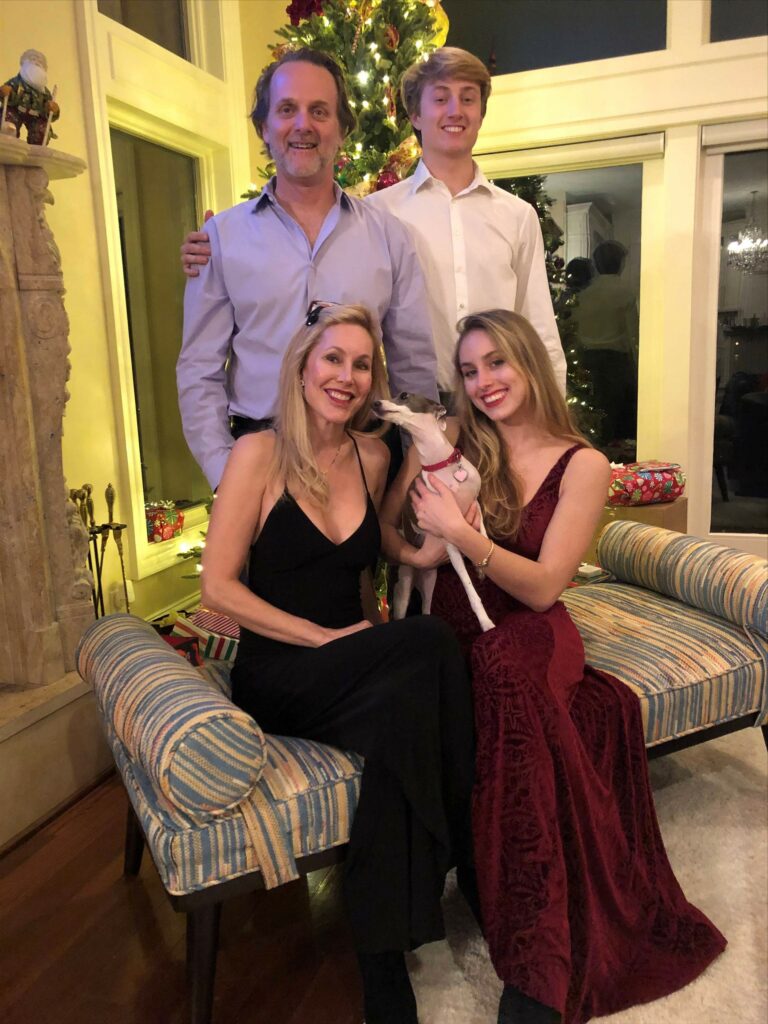 Tell us about your son and daughter. Are they also interested in food and wine?
I am so happy you opened that door! Both kids take after my wife, who is an accomplished lawyer. My daughter is a Princeton Graduate and five-time State Champion in 100-meter hurdles & long jump–she broke the Princeton record in same. She majored in molecular biology and is headed to med school in June. And, she loves wine. My son is a five-time freestyle State Champion and holds a state freestyle relay record with three of his buddies. He is also a five-time AA All American. I swam as well in school, but he has destroyed my records! Not funny. He attends Arizona State University and majors in business. He is now selling his fourth internet business and from what I can tell he is way smarter than I am. He is also the most fit person I have ever met. He doesn't drink and I am cool with that. However, when I build my brand to $100 million, I am going to make him try my Chardonnay.