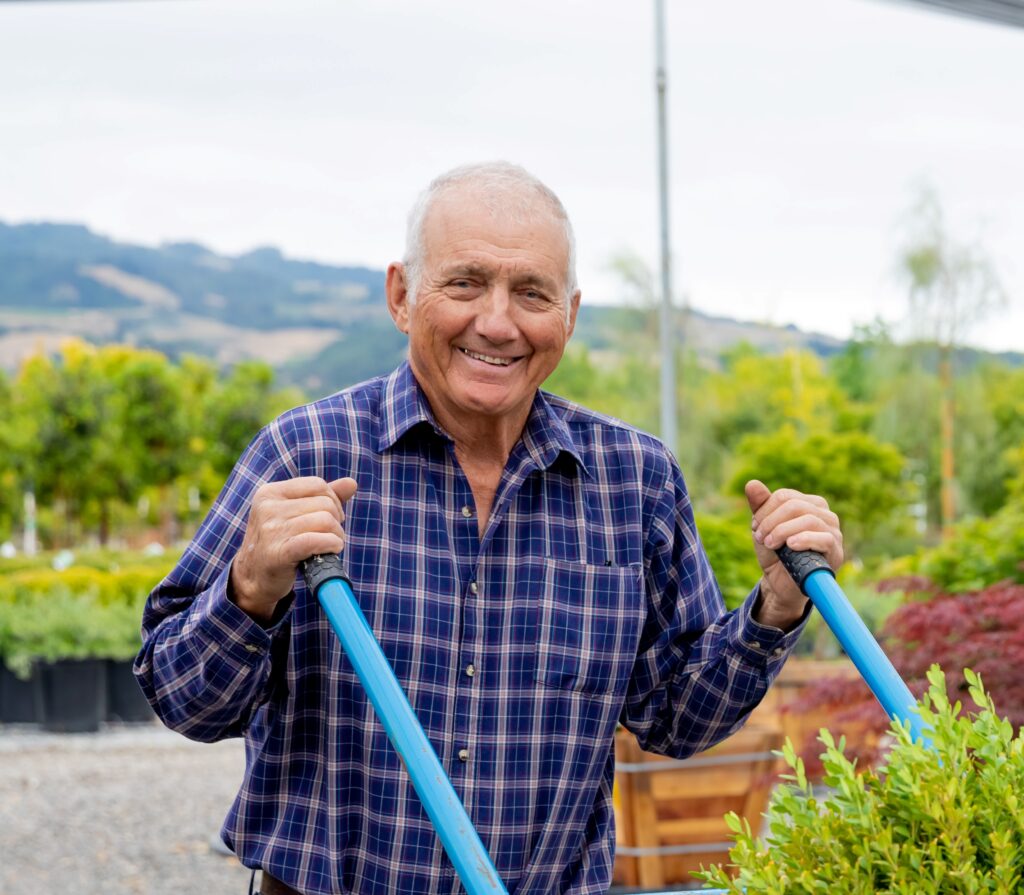 Ed Grossi grew up on a dairy ranch in Marin County, along with his nine siblings; while in high school, he participated in 4-H and Future Farmers of Amerca (FFA) showing dairy cows at local fairs. After graduation from Cal Poly, working on a hay ranch and growing a fertilizer business kept him busy. In 2000 he started Sweet Lane Nursery as a place to grow and deliver specialty plants for projects in the Bay Area. After a friend suggested he shop for plants in Oregon to sell in California, he bought two semi-loads and held a plant sale. Now it's a full-time business, along with his sixteen-acre vineyard along Petaluma Hill Road. All his grapes are sold for sparkling wine. Here's his story.
You and your family have lived for generations in Marin and Sonoma County. Your dad was a dairy farmer and at one point you family also grew hay. How far back does your family's history in the North Bay go and what was life like growing up in a farming family?
My Grandfather, Dominic Grossi, came from Switzerland in 1892 & became the butter maker at the Pierce Ranch on the Point Reyes Peninsula where the elk are today. He and my grandmother moved to Novato by Stafford Lake (which wasn't there then) to run a dairy in 1906. They moved to the "Home Ranch" just west of there in 1917, and raised ten kids. That is where I grew up. The Ranch is now owned jointly with my two brothers and sister.
While in high school you participated in 4-H showing dairy cows at local fairs. What made you decide not to continue in the family business?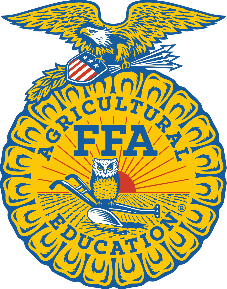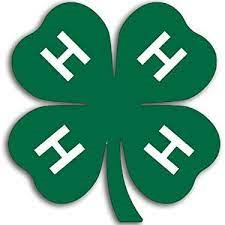 I went all through 4-H & Future Farmers of America (FFA) showing dairy animals. In 1964, while in High School, Dad took over operation of the Waldo Rohnert Seed Farm. My oldest Brother, Jim was studying to be a Civil Engineer. Ralph, the next brother, wanted to run the dairy, & I was more interested in farming. Summers were all farming, and when time allowed, I helped Ralph and dad on the dairy in the winter. By the time I graduated from Cal Poly, the hay ranch and a growing fertilizer business kept me plenty busy in Rohnert Park.
You started Sweet Lane Nursery in 2000 as a place to grow and deliver specialty plants for projects throughout the Bay Area. Tell us about the plant sale that started it all.
My 2nd future ex-wife & I were landscaping in the off season when a friend suggested we shop for plants in Oregon, So, four of us became partners and bought 2 semi-loads of plants from the Portland area. We sold most of the plants within a month, and thought maybe this could be a business. Now I've bought out the 3 partners & I still focus on Oregon specimen plants.
Fewer and fewer people are choosing agriculture as a career path. What are your thoughts about this situation? Do you have any children and do they plan to carry on your business when it's time?
Farms and ranches tend to change ownership when the heirs (children) want their share in money. We are lucky in Marin & Sonoma Counties to have land trusts to help keep the farms & ranches intact and kept a member of the family on the farm/ranch. I have 3 children & 1 new (7 months) grandson. We are planning for my youngest daughter and hopefully grandson to take over the business when I get tired.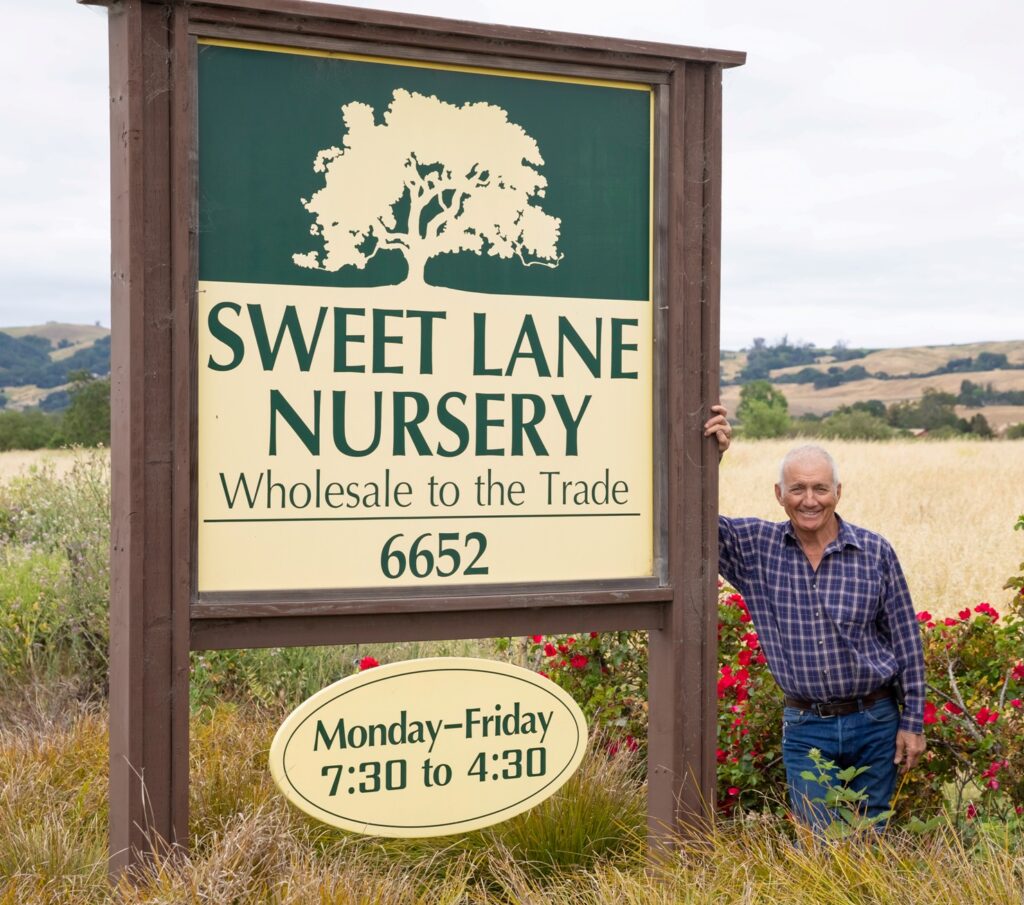 You've sold some of your large and mature shade trees, Japanese Maples and conifers to wineries. What was the biggest project that included your trees and plant materials?
Currently, the Caymus project in Cordelia has been a big project. We have at least 50-60 wineries as customers. One ongoing 18-year project is with the owner of Oracle, Larry Ellison, in Woodside.
You own 48 acres along Petaluma Hill Road, with about 5 acres of grapevines. When was the vineyard planted and what varieties are you growing?
In 1997, I planted two acres to six varieties of table grapes, because I had Grossi Farms then, which was a 20-acre organic vegetable & fruit farm. The vines were budded to Pinot Noir (777 clone/3309 RS) in 2001. They were cordon-pruned. Between last year and this year, we switched to cane-pruned, with no loss in production. In 2018 and 2019, we planted three acres of Pinot Noir (Pommard on 1103P) and two acres of Chardonnay (Clone 4 on 1103P). This year we are planting four acres to Chardonnay (Clone 4 on 1103P). All the grapes go for sparkling. 16+ acres total.
Do you plan to expand your vineyard? If so, what grape varieties will you plant?
I have 1 acre left to plant, maybe.
You are dry-farming some sauvignon blanc vines. Can you tell us how easy or difficult that is and any issues you have?
They are in front of me, along Petaluma Hill Rd. Planted in 1991 on AXR in heavy adobe soil. The last five years. I have been replanting, and reinstalled irrigation for the new vines only. Have completed about 60%. The old vines were cordon-pruned and developed Utipa. We do all cane pruning now. Otherwise, it has been quite easy.
To whom do you sell your chardonnay? Are they labeling their wines as Petaluma Gap?
Schramsberg. No, they aren't labeling it as Petaluma Gap, not yet anyway.
Do you make any wine yourself?
Yes. 2009, 2012 and we just bottled my 2018 Pinot Noir. About 200 cases, for friends. 😊😊
When did you first become a member of the Petaluma Gap Winegrowers? (Our records show that you were a member in 2015, but perhaps you joined even before that?) What caused you to become a member?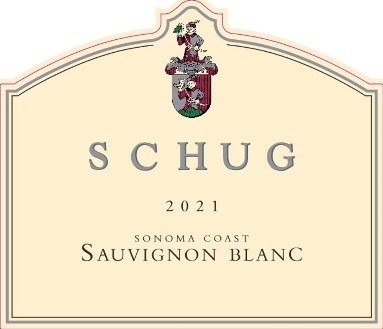 2015 sounds right. Strength in numbers. Adds value to my grapes/wine, and I get to meet great people and hopefully swap some wine!
Is wine included with family meals at the Grossi household? If so, what wines do you enjoy most?
Almost always. It compliments good food. Most of my friends like red wines with dinner. But if it's an extra warm day, the Sauv Blanc from Schug is delicious, since it is partially made from the grapes grown here.