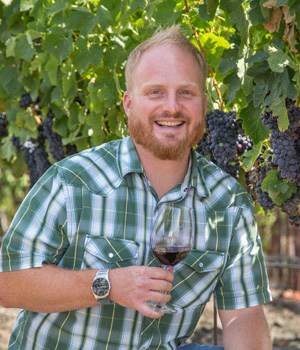 You've said that the book, Wine for Dummies, got you hooked on the idea of becoming a winemaker.  When did you first think it might be possible to earn a living as a winemaker?  Were there any setbacks or turns in the road that made you think twice? What did your parents say?
After returning from France in 2003, I was finally able to visualize the possibility of winemaking as a career. Copain had just offered me a full-time position as cellar master and I had completed three vintages on three continents. I began to feel pretty confident then that wine would be a long-term venture for me. Yes, there were some obstacles—obviously navigating France was a challenge since I didn't speak the language when I arrived. But I was able to teach myself while working. Thankfully our crew was very patient and there was a lot of pointing and miming. My parents have always been supportive of my decisions, but at the beginning, they were skeptical about my leaving a secure corporate job for an unstable and unknown winemaking career. Now, my mom might be the biggest California Pinot Noir fan in the state of Minnesota!
You graduated from Virginia Military Institute, famous for its rigorous, character-building educational program.  Was living as a cadet in military barracks a warm-up drill for the rigors of harvest?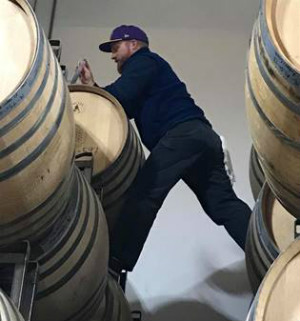 Attention to detail is paramount in winemaking and the Virginia Military Institute definitely instilled that in me. In addition, I learned to multitask, plan and prioritize under pressure. So, while I didn't have any viticulture classes at VMI, it certainly was great preparation for the fast-paced, stressful and detailed harvest environment.
What impact did your winemaking experiences in Australia and France have on how you make wine here in California?
When you are immersed in making wine in any region, there are so many opportunities to visit and taste wines that can never be replicated outside of those areas. The biggest benefit for me was to the ability to access wines that in the US were unaffordable or just not available. I gained a lot of cellar and vineyard experience abroad, but more importantly I was able to educate my palate. In the long term this gave me a valuable global point of view. I am so grateful for the conversations and time I spent with winemakers in Australia and France; whenever the opportunity arose to spend time with them, I always tried to focus on the "why," rather than the "how." For me, understanding the thought process was extremely important.
How did you meet Al & Lisa Brayton, owners of Thirty-Seven Wines and Paradise Vineyards, and become their winemaker?
Dan Moberg, owner of Vintelligent Marketing, introduced me to Al and Lisa and the rest is history.
What is your favorite grape variety at Paradise Vineyards? 
That is an incredibly tough question given the diversity we have in the vineyard. What I enjoy most about Thirty-Seven Wines Is the opportunity to work with so many different varieties. For many years, I was focused on Pinot Noir almost exclusively. Now, with Thirty-Seven Wines, I am able to work with so many different varietials—Albariño, Riesling, Petit Verdot, Cab Franc and even Blaufrankish. But, if I had to pick one, it would be Albariño. It's a unique and exciting variety – fun to make and even more fun to drink!
Which of Thirty-Seven's wines are you most proud of?
I am proud of all the wines we make. We work hard in the vineyard to accentuate the true characteristics of each variety and strive to make sure each of our wines is unique. Lisa has been a huge advocate and driver of precise vineyard practices. That being said, we have worked extremely hard on our Cabernet Franc blocks. It is not easy growing Cabernet Franc in the Petaluma Gap, but as a result of our hard work I think our "Hermit" is one we can all be extremely proud of.  It is a wine with all the hallmarks of true Cab Franc and plenty of vibrancy, depth and structure.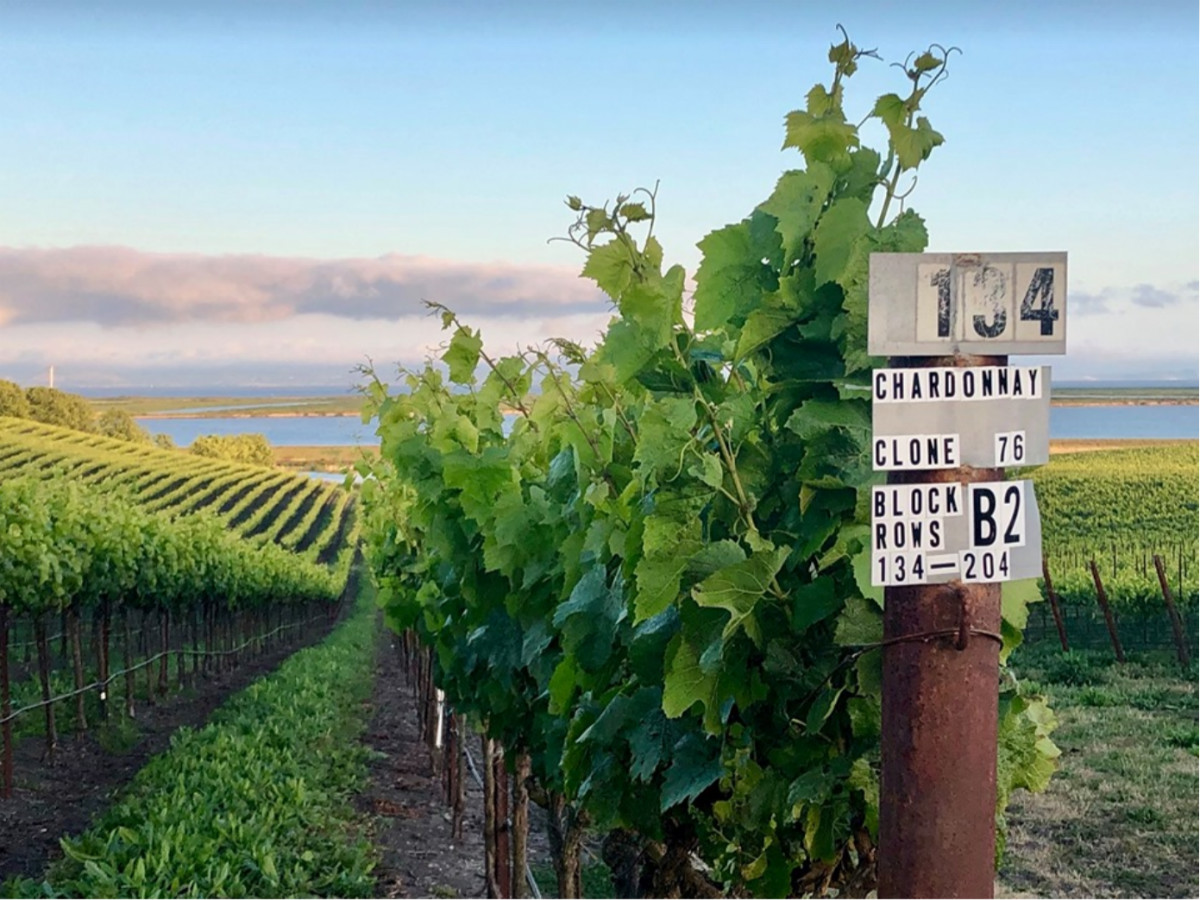 We've heard you say that "my wines show the essence of the variety, vineyards and vintage." As winemaker for Thirty-Seven, you're working with grapes grown on the edge of San Pablo Bay. How does being at the end of the Petaluma Gap wind-tunnel impact the grapevines and the flavor profile of Thirty-Seven's wines?
One of the best characteristics of our vineyard is its ability to maintain acidity. All of our wines, from the earliest picks to the latest picks, have great acidity. This provides plenty of verve and nuance and helps to provide structure for the wines. The winds from the Gap and the temperature inversion that occurs so close to San Pablo Bay, give us some challenging conditions. But it is also what makes our site unique and allows us to grow Pinot Noir and Chardonnay as well as Bordeaux varieties. The moderate temperatures, cooling wind and the long harvest period, are cornerstones for our success.
You've made wine for some other top pinot noir brands in the country – Copain, Dumol, Pisoni, Kosta Browne and Lynmar—how does Gap fruit differ from that of the other AVAs where these brands are sourcing fruit and have you modified your winemaking techniques for Thirty-Seven to deal with these differences?
In general Petaluma Gap wines tend to have darker characteristics. Our reds certainly show that component. What I love about California is the variety and excellence across so many different appellations.
Harvest means long hours, little sleep and lots of hard labor.  How do you stay balanced during this time?
I have great support from my family. I rely on good music, plenty of caffeine and hydration! And now that I'm getting older, vitamins help, too.
Tell us about your family and how they influence the wines you make.
My family is key. My wife, Barb, pulls double duty during the harvest. We have two kids -our son, Graham, who is 6 and our daughter, Stella, who is 11.  Their greatest influence is the support, patience and love they give me.