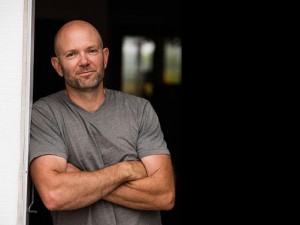 You and your dad started making wine together. You've said he's the smartest man you know. What's the biggest lesson you've learned from him about the business of winemaking?
My dad taught me the value of being stubborn and oblivious. This is a hard business and, to some extent, a changeable one. It takes years for a vineyard to produce, years more for the wine from it to be ready, years beyond that to make any money. It's good to know what you care about, what you love, what means something to you and to do that thing irrespective of what the market or your peers do or say. Self-belief is more important than approbation.
You have an eclectic work history, having performed a variety of jobs from nightclub bouncer to being an English teacher in Texas. What was your favorite gig and how did the myriad of jobs you've had prepare you for the rigors of winemaking?
If my varied past prepared me for anything, it prepared me to love people and be able to relate to them. In spite of winemaking being such an earthbound trade, in the end, that's my job: working with people. I want the best vineyard workers and cellar hands and sales people and I want them to go to war for me. If I can't see their value and relate to them, that doesn't happen.
Growing up your goal was to live anyplace but where you grew up, in the Alexander Valley. Why did you want to escape and what drew you back to Sonoma County?
What drew me back here were three things. First, I find it incomparably beautiful. I've been to a lot of places, a lot of them famously beautiful, and I think Sonoma County comes out on top. Second, I love my family. Third, I grew up in the society of Mexican farm laborers. They were my first workmates and drinking buddies, and I didn't want to live without their daily company anymore.
Your Old Road #3 Vineyard (Flocchini) is in the Petaluma Gap. What attracted you to making Pinot Noir from this vineyard? Do you plan to label this wine as Petaluma Gap AVA in the future?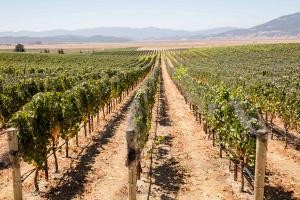 I'd had wines from surrounding vineyards, among them Keller and Griffin's Lair and had been impressed by them. I have also always generally admired the area: the air and light on the stretch of Lakeville Highway south of Ernie's and north of Black Point are inspiring. More than any of that, I love the Flocchinis. They are a couple of old dairy men who were born on the property where a vineyard now grows. They were born on the land and have worked it all their lives – since the 1940s. If they are still making people like the Flocchini brothers, show me a few.
And yes, we'll label the Pinots with the dual appellation Sonoma Coast/Petaluma Gap.
Which wine are you most proud of in the Carpenter Wines line-up?
I like our Single Clone bottlings. We ferment and bottle La Tâche, Pommard, and Swan clones all by themselves. If you've loved Pinot for decades, it's a fascinating and unique study of its various beautiful faces.
What was your scariest moment as a winemaker and how did you "save the day?"
My scariest moment was after I'd bottled a few vintages and put them in a warehouse. When you're bottling, you're working too fast to worry. You just stack the wine up as fast as you can and go back for more. But, when I came back the next morning and opened the door and saw all that wine looking back at me, I threw up in my mouth. What was I going to do with all that stuff? My wife, Laura, saved the day by selling it.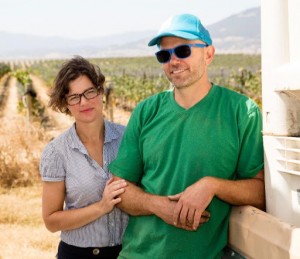 Laura is the proprietor of Carpenter Wines; how did you meet and how do you work together as partners in the business?
Laura and I have known each other forever. We've lived together on floors and in shoe boxes and now, the most beautiful place on earth. I make, she sells.
What's the next big thing for you?
A nap.