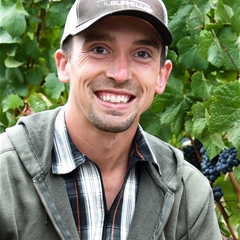 Why did you choose viticulture as your profession and how did you get your first job?
I grew up on a Chardonnay vineyard in Potter Valley, Mendocino County and life revolved around viticulture and the ranch, so I guess I was born into that first job.
When did you start working with Jackson Family Wines managing their Petaluma Gap vineyards?
I started managing Jackson Family Wines' Petaluma Gap vineyards in 2017.
You have deep knowledge of soil types and grapevine clonal selections. Where did you study this? Was it a challenge or is farming in your DNA? Did you have a mentor?
My family taught me that knowledge is a powerful and important tool, and they supported my efforts to not only study viticulture, but become a more rounded person in all facets of life.
You've spoken many times about the various soil types in different vineyard properties and the clay that is prevalent in the Petaluma Gap. How does this soil type benefit the vines?
Our notorious Diablo Clay is a challenging soil type to work with, but clay provides a greater water holding potential, allowing vines a steady amount of moisture during bud break and early shoot growth in wet years. This steady availability of moisture in the soil profile allows us to go further into the Spring/Summer before using stored or purchased water for irrigation.
We've heard you talk about the quickly changing weather in the Petaluma Gap and the need to be able to adapt quickly. What is the single-most important tool that you wouldn't leave home without when heading out to the vineyard?
Muck boots. Tracking mud into the house during the evening is a big no-no.
Jackson Family Wines has many vineyards in Sonoma County. Is Cloud Landing the only vineyard you are responsible for? How big is it and what varieties are grown there?
I manage three vineyards within and near the Petaluma Gap AVA. They add up to around 550 acres and are all predominantly Pinot Noir and a smaller proportion being Chardonnay.
We've heard you talk about the challenges that animals create for farmers—for example, the birds that watch and wait for the grapes to ripen. Are they your biggest challenge? What are some of the others and how do you deal with them?
We primarily rely on Integrated Pest Management practices to protect our vineyards from pests. Birds are our number one challenge in the animal kingdom. We deter birds with our falconer and will also use sound deterrents, laser lights, and some netting throughout the three ranches I manage.
Where did you learn to speak Spanish? Does it come easily to you?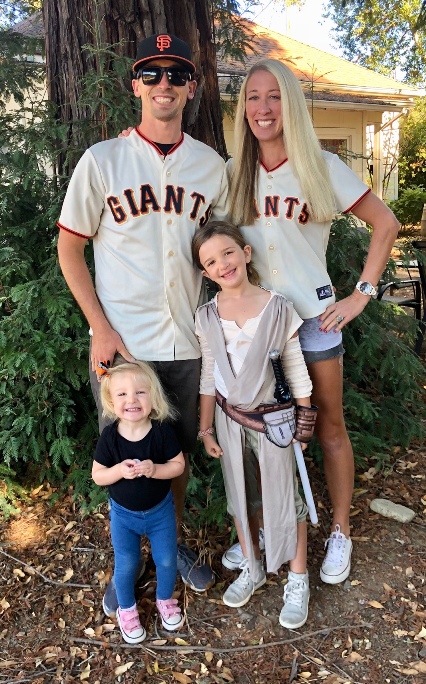 My dad is bilingual and I had an amazing Spanish teacher in high school, so both of them helped me build a foundation. I've since improved little by little within the vineyard. It did not come easily. In fact, I stuttered as a child, and after finally crawling over that hurdle in my adolescence, I discovered that the Spanish vernacular opened the door for similar challenges. However, it was too beautiful and fun of a language to give up on and I now enjoy speaking it every day.
As a vineyard manager it's important to create trust and teamwork for the safety and benefit of all. Can you tell us some stories about your team and how you work with them?
We stress open communication within our group. Whether it's by phone, text, or radio my team knows they can always chat with me or other members of our management team. We listen to new ideas and inputs that can help us farm to the highest standards.
What's your favorite wine in the JFW line-up (or are you more of a beer-kind-of-guy)?
I'm more of a White Claw-kind-of-guy these days…
Just kidding, the question is: What are we eating with it?!
At the end of this year's harvest, how do you plan to celebrate?
Go "trick or treating" with the kiddos, I hope!