Randy Bennett started his career at Accenture, a well-known international business consultancy that empowers companies to be their best. Driven by his passion for wine, in 2006 he left the comfort of a successful career as a consultant, to pursue winemaking. His first position in the wine industry was interning with Thomas Brown and Mike Smith, while making wine for several labels including Nicholson Ranch. From there, he moved to Sojourn as their Assistant Winemaker. As the brand grew, his business acumen and experience at Accenture enabled him to take the leadership role as General Manager at Sojourn Cellars, in addition to fulfilling his dream of making wine.
What was your earliest wine experience?  What about the experience made it memorable?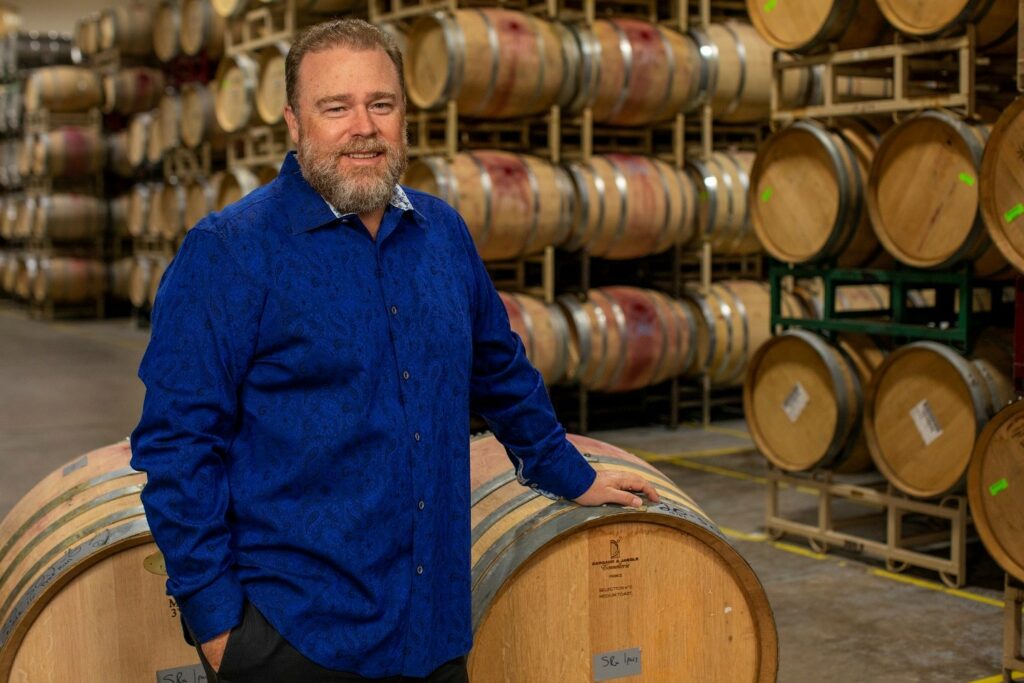 My earliest memorable wine experiences were in Paso Robles, while studying at Cal Poly. I was intrigued by the individual histories and the characters who founded each winery.
In 2006 you were working as a Consultant at Accenture. You left and took some time off for a sabbatical. Tell us what led you to leave the lucrative world of consulting and plunge into winemaking?
I left Accenture in 2006 to pursue a new career. I had a short list of options, but entering the wine business was at the top of it. I had a passion for wine, but really didn't know much about it. Prior to making a final decision on which path to take, I spent four months traveling in Australia and New Zealand, while visiting several wine regions in both countries. That experience reinforced my desire to learn more about the wine industry, and specifically winemaking. I had saved enough money to spend some time learning the industry and decided to plunge in, with the thought that I could always go back to consulting if it didn't work out. My first wine industry job was working as a harvest intern for Thomas Brown and Mike Smith at Nicholson Ranch Winery. We made Schrader, Rivers-Marie, Tamber Bey, and Myriad wines in addition to the Nicholson Ranch estate wines. It was great experience and gave me an exceptional foundation for how to make high-quality wines.
How did you get connected with Sojourn Cellars?
Thomas and Mike were in a wine-tasting group with Sojourn's founder, Craig Haserot. Mike invited me to have lunch with Craig and that is how we made the connection. Craig and Erich needed someone to be their assistant winemaker and that was my initial focus. Then we built out Sojourn's Tasting Salon and further developed our marketing and e-commerce capabilities. As we started hiring employees and growing, I took on the role of General Manager, leveraging my business and leadership experience while at Accenture.
What is the long-term vision for Sojourn? Has it changed since you first joined the team? Can you tell us about the partnership with Harrow Cellars and your new production facility on Gehricke Road?
In the early days, the long-term business vision for Sojourn was to remain small and focused while being profitable, however, with each year of success and revenue growth, Craig decided we could increase production and invest further in new vineyard sources. It was an organic process. The winemaking vision is the same now as it was early on: to produce memorable wines that showcase the unique character and qualities of the vineyards which we are fortunate to work with. We have expanded on this vision to also provide memorable experiences for our guests. The partnership with Harrow Cellars will enable Sojourn to expand on both aspects of our vision. The upcoming redevelopment and move to the old Ravenswood winery on Gehricke Road are the key ingredient. We will now have complete control over the Sojourn winemaking, and we will also be able to host guests in a beautiful hillside setting at this historic site with views of the Harrow Cellars estate vineyard. The Sojourn and Harrow Cellars wines will be made side-by-side at the new facility. Angelina Mondavi will direct winemaking of the Harrow Cellars wines while Erich and I continue to make the Sojourn wines.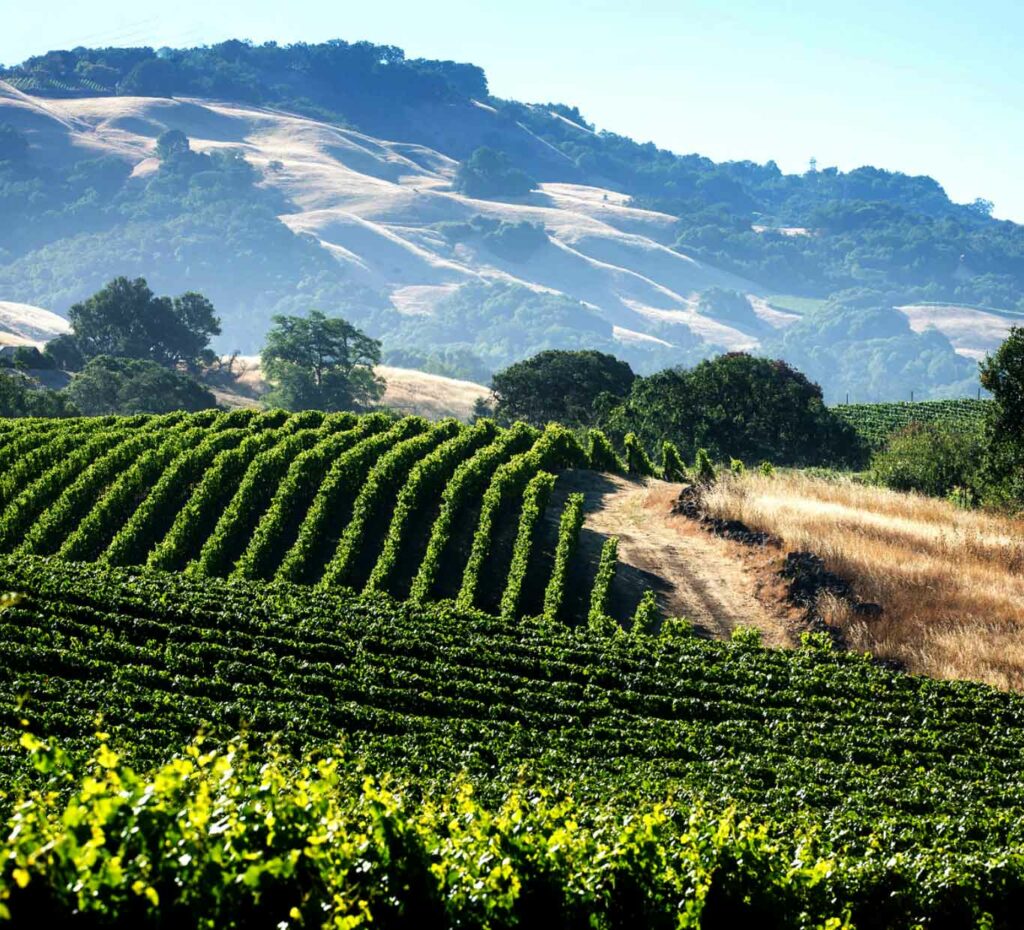 You've been sourcing grapes from Gap's Crown and Sangiacomo in the Petaluma Gap for some time. Do you see climate change having a big impact on the Gap or on other AVAs in Sonoma County?
Climate changes are having an impact in Sonoma County already, with warmer average temperatures, more extreme heat waves and drought years. The Petaluma Gap is better-equipped than many areas to withstand these changes because of the cooling winds and evening fog. If the drought continues however, the Petaluma Gap will not be immune to the effects of climate change.
It's been a tough year, and we've been hearing that this year's crop is light; we're hoping to hear some good news about Sojourn's harvest. Are you making rose this year? Any new vineyards coming on line?
The 2021 harvest has been great for Sojourn. Crops were light in some vineyards yet heavier than normal in others and were particularly strong in several of our Petaluma Gap Pinot Noir vineyards. Yields were lighter than average in Cabernet Sauvignon across the board in both Sonoma and Napa. Weather conditions were favorable in general and allowed us to harvest grapes at optimal maturity with few exceptions. Wine quality has been high coming off the press. We have made rose again in 2021 and added a few new vineyards to our portfolio. We are thrilled to introduce a new Sojourn Petaluma Gap AVA Pinot Noir that is a blend of vineyards, including Sangiacomo and Gap's Crown as well as new 2021 additions from Ueberroth and Morelli vineyards. We are also bringing back a Silver Eagle vineyard designate Pinot Noir with the 2021 vintage.
You work with Pinot Noir from the Russian River as well. How does the fruit differ from that grown in the Gap? How do your winemaking techniques change when working with Pinot from either AVA?
One big difference is harvest timing. Grapes from the Russian River Valley tend to be on an earlier schedule, and we begin harvesting them late in August most years, while the grapes in the Petaluma Gap tend to ripen later. There was a 7-week difference from our first Russian River Valley Pinot Noir pick to our last Petaluma Gap Pinot Noir pick. Pinot Noir from the Petaluma Gap tends to have thicker skins resulting in higher levels of tannin, while retaining natural acidity. The Chardonnay also retains nice acidity. We don't adjust our winemaking techniques between the AVAs, because we want the characteristics of the individual vineyard sites to shine through. We don't want our winemaking fingerprints to show.
You're using French oak to barrel your wines. How do you choose the barrels? How many years do you use the barrels before retiring them?
Every year, we evaluate the wines in each barrel just before racking and taking detailed notes on how each barrel impacts every vineyard block. We start by keeping the wines from each vineyard block separate, until the final blending. We note the cooper, forest, grain and toasting-level and use that information to fine-tune which barrels and their relative impacts on each vineyard block. Over time, we have determined which barrels we like best for each vineyard block. We trial new coopers and barrel types each year as well, with a view to continuously improve. We re-use barrels for several years as we balance the new oak with older, neutral oak. We target 50% new oak on our Pinot Noir. 30% new oak on Chardonnay, and 50-70% new oak on our Cabernet Sauvignon. As a result, we need to keep an inventory of older barrels to reuse each vintage. Typically, we will keep barrels five to seven years before they are sold to other wineries.
Most of your Sojourn wines are vineyard designates, but a few are not. How do you make the decision to blend fruit from different sources in some cases and in others to focus on the terroir from that one site?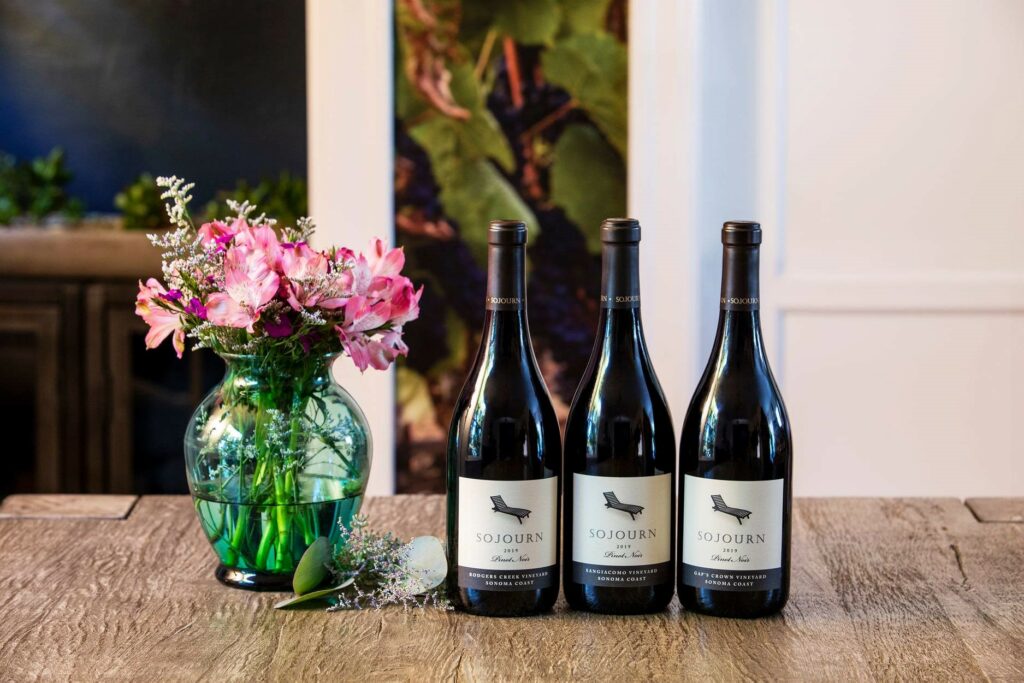 We focus primarily on vineyard-designate wines. When we start working with a new vineyard, it is our hope that eventually we will find the right blocks and blends that result in a distinctive, high-quality wine that will shine as a single-vineyard wine in our portfolio. As we learn about each vineyard, we identify certain blocks and blending proportions that work well as the vineyard designate. The blends change slightly each year of course. For the AVA wines that are not vineyard-designates, with each vintage we strive to make the best wines we can that represent the terroir through blending. Barrels that don't make it into any of the AVA blends are sold in bulk to other wineries.
Of all the wines you've made, which one was the most challenging? How did it turn out? What did you do to bring it around?
In most vintages, the Wohler Vineyard Pinot Noir from the Russian River is our biggest challenge. The vineyard is well-managed and typically provides no trouble. Wines from the individual blocks are kept separate and each component typically shows well. We conduct blending trials each year from the individual blocks to make the best wine. But, for some reason, the Wohler blends are very sensitive, and we end up having to try twice as many options as needed for the other Pinot Noir wines. Many years, it comes down to a quarter of a barrel, more or less, of one component that makes a meaningful difference. The key to success is to stay vigilant and keep working on blending options until we are satisfied. We don't give up or give in until we have a wine that we are proud of.
How do you keep track of juice from different vineyard blocks as it is fermenting and resting in the barrel? Do you manipulate the fruit in any way to compensate for differences in flavor profiles?
We ferment grapes from each block in separate vessels and keep them separate after pressing and while barrel aging. They are carefully identified at every step, so we know which wine is in each vessel. We do not manipulate fruit differently based on flavor profiles. For the most part, we try to keep the winemaking consistent across vineyards, so the primary difference that is showcased is the terroir of the individual vineyards. We also ferment some blocks with stems to add verve and layers of texture and we will target certain barrels for wines from certain vineyards, however that is the extent of our manipulation. We strive to let the characteristics of the individual vineyard sites shine through.
Some say that wine reviews and ratings are passé. Sojourn has continued to submit wines for review and has done very well with Wine Spectator, Wine Advocate, Wine Enthusiast and others. How important do you think wine reviews are and why do you feel that way?
Wine consumers have a lot of options and often look to wine critics for advice on which new wines to try. The primary value of reviews is to provide consumers with more information to make decisions on new wines to try. Once they try a wine for themselves, they can then make decisions based on their personal taste and preferences. However, a referral from a trusted friend is usually better than a professional wine review and we actually gain the vast majority of our new customers from friend referrals.
You and your wife, Lindsay, also started Townley Wines in 2007, the same year you joined the Sojourn team. Tell us what motivated you to launch your own brand.
Actually, we started Townley a year prior to joining Sojourn. The intention for starting Townley was to learn the business side of wine quickly and to help decide which direction to take in the wine business. It evolved into a way for me to make distinctive wines from vineyards that I really enjoy and to share them with my friends and customers. I have deliberately kept Townley's production small and focused, as Sojourn has grown and Lindsay has pursued her own professional career. We have young children, and decided not to spend all our "free" time working vs spending quality time with our family. Eventually our children may decide to take over Townley.
Do you encourage your kids to tag along when you're working in the winery? Do they ask questions and show interest in winemaking as a career?
Our daughter, Isla, loves to stomp grapes and our son, RJ, likes to help with harvest. Both have shown interest in smelling wines and providing their thoughts on what they smell. Each vintage, I try to get them to the winery to see what is going on. They are curious, but haven't committed to the wine industry just yet. A NASA engineer and a veterinarian are the preferred paths so far!