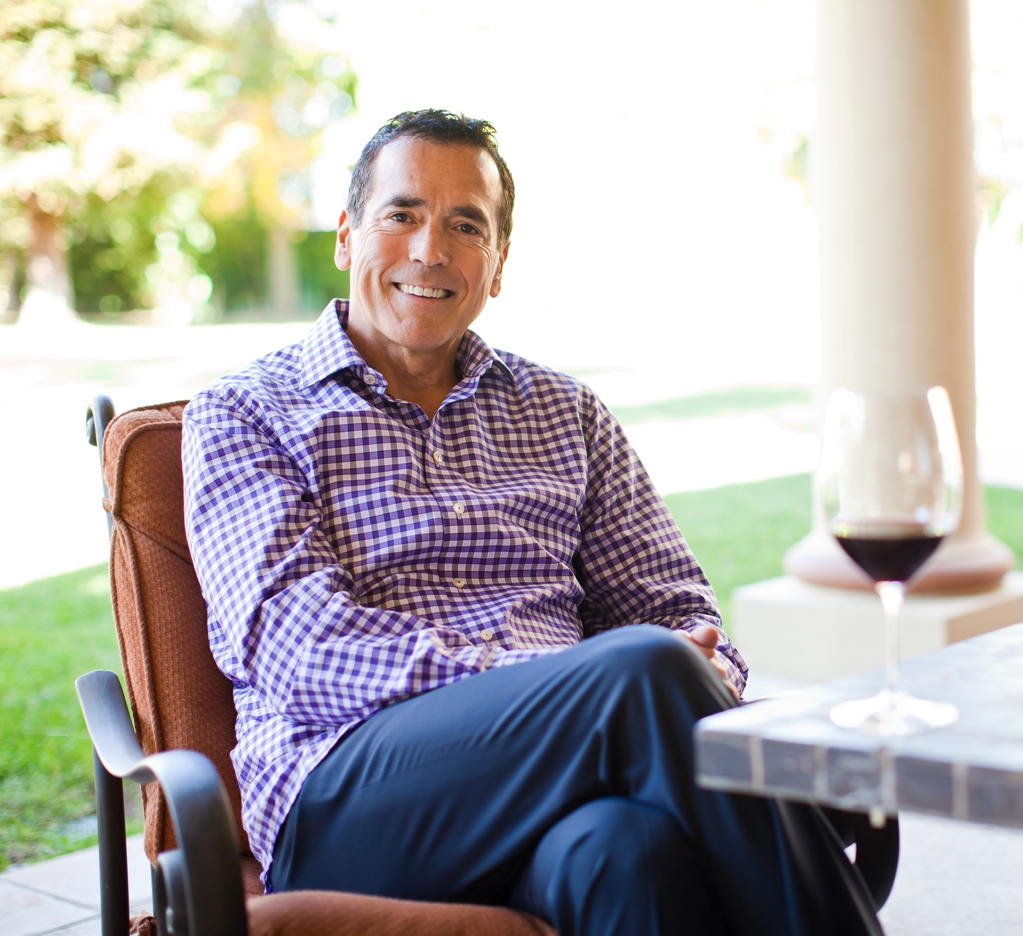 Soccer was his first love. But after an athletic injury, he realized that going pro was no longer an option and he needed to find a different career. He had the idea to become an importer of Chilean wines and found a brand that offered a good quality-to-price ratio. But before he could expand that business, he had to help Chilean winemakers improve the quality of their wines so they would be competitive in the US market. That took substantial investment and "huge leaps of faith." Building on that success, in 2007 he launched Guarachi Family Wines and in 2013 purchased Sun Chase Vineyard in the Petaluma Gap. Today he grows 24 acres of Pinot Noir and 18 acres of Chardonnay in the Gap and his goal is to produce 100 Point wines in both categories. Here's his story.
Was wine a part of your family experience while growing up in Chile?  Did your family have any connections in the wine business?
I had no familial connections to wine. I grew up with wine as a part of dinner, that was our family culture. But as a social wine drinker, I found my passion after moving to the US once my soccer career ended.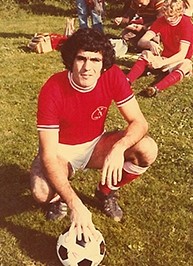 You were a soccer player and came to the US on a scholarship. You were about ready to sign a professional contract, but then something happened. How did you get from playing soccer to importing wine?
I was playing soccer for San Jose State University as the captain of the team my senior year when I injured my foot during a championship game. Due to the nature of my injury, it took several months to heal and I was not able to play professionally as planned. I had the idea to import Chilean wines after realizing that there were no South American wines available in the US. I recognized an opportunity at a time when I had to change my profession. I approached a friend with the idea, and I researched and found a brand that I believed would offer a good quality and price ratio.
Your company, Guarachi Wine Partners, is now the top US importer of luxury wines from South America. How did you get started? How did you choose the wineries that you first worked with? Was it hard getting started?
In the beginning, it was very challenging, because 35 years ago, most wineries in Chile were either broke or were making entry-level wines. I brought samples from Napa and Sonoma and I encouraged them to use better practices. I guided wineries and winery partners to ferment wines in French barrels and use stainless steel tanks, all practices that were not being used. At the time, the vines produced high yields which led to diluted and green wines. I helped them learn how to change the process and use the technology to make the wines more approachable, rich, complex, with good structure — essentially to produce wines that would better suit the American palate. It took substantial investment and leaps of faith initially, but I was ambitious and determined to make a splash in the wine sector. It was extremely hard when I started because people were not aware of Chilean wines–much less where Chile was even located!
In 2007 you started Guarachi Family Wines. Domestic wines now comprise 30% of Guarachi Wine Partners sales. Tell us what inspired you to start a winery and to expand the portfolio to include other domestic wines? What are the other domestic brands that you carry?
After years of experience building brands for other wineries, I thought it would complement the company to expand our portfolio to include domestic wines. I started a winery because I wanted to build something for my family as part of a legacy. Living in California, I visited Napa and Sonoma often and was exposed often to great wines. I knew it was something I could do successfully, something I could put my name on and be proud of. This led me to buy vineyards and build a winery for in-house production, which then opened more possibilities. We currently offer Guarachi Family, Tenshen, Parker Station, Bacon, Black Ink, Surf Swim, and Uncorked which is a brand we developed in conjunction with Hearst/Cosmopolitan Magazine.
You moved to Los Angeles from the Bay Area in 1992. What prompted you to relocate? How do you manage to live in Southern California and manage the winery in Napa?
I moved from the Bay Area to Southern California because I felt that Northern California is more challenging for imported wines since it is the backyard of the California wine industry. Southern California offered diversity and a unique market that was well-suited for imported wines and is far enough away from domestic wine production. I travel to Napa regularly to oversee our vineyards and production. My winemaker, Julian Gonzales oversees the day-to-day operations at our Sun Chase Vineyard in Sonoma and Meadowrock vineyard in Napa.
You are friends with Paul Hobbs, and he helped you develop your own wine brand about 15 years ago. Can you tell us how that evolved?
Paul and I have been friends for over 25 years. He was the wine consultant at an Argentinian winery that I imported wines from. We remained in contact for years and I knew that he was capable of producing excellent wines. Once I decided to pursue making a Napa Cabernet and a Sonoma Pinot, I reached out to Paul to be my wine consultant and he graciously agreed.
Sun Chase is a highly-lauded vineyard property in the Petaluma Gap. How did you find the property and what attracted you to it? When did you acquire it? Are you still making wine from Gap's Crown?
I was sourcing fruit from Petaluma Gap and loved the wines that we were producing. We received some very high ratings from the press. Unfortunately, the same fruit was not available the following year because the grower wanted to keep it for themselves. I found the only way to control my own destiny was to acquire my own vineyards. I bought Sun Chase in 2013. We currently have 24 acres of Pinot Noir and 18 acres of Chardonnay planted which we use to produce Guarachi Family Sun Chase Chardonnay and Guarachi Family Sun Chase Pinot Noir.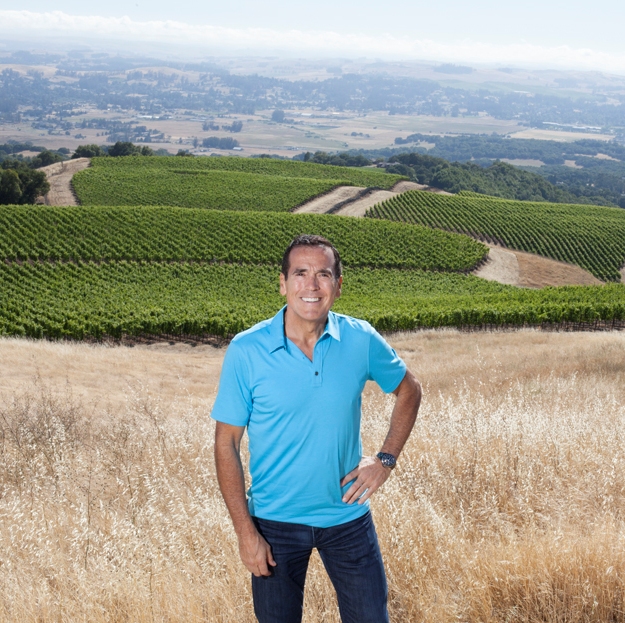 We noticed that in 2018 you started labeling your Sun Chase wines with the Petaluma Gap AVA (instead of the larger Sonoma Coast). Was that an easy decision?
As growers and producers, we need to capitalize on and popularize the Petaluma Gap appellation. The quality of fruit available from there is exceptional and the public needs to know. The vines that grow there are in a unique region that is fog-shrouded with strong winds that lead to a great minerality and acidity unlike any other.
You hired Julian Gonzales to be your winemaker and to take care of your vineyards in the North Bay. How did you meet him and what made you choose him for this key role?
I met Julian when he was working for Paul Hobbs as Lead Winemaker. Julian has multiple 100-point wines under his pedigree and is meticulously detailed about producing high-quality, rich, and complex wines. It is his sheer passion for wine that made it so easy to trust him with this role and develop this partnership.
Do you have any children or other family members that are involved in the business?
I have a daughter, Sofia, who is currently involved in our PR, Sales, and Marketing Department. I also have a son, Lucas, who is finishing up his degree from University of Colorado Boulder and plans to join us after graduation.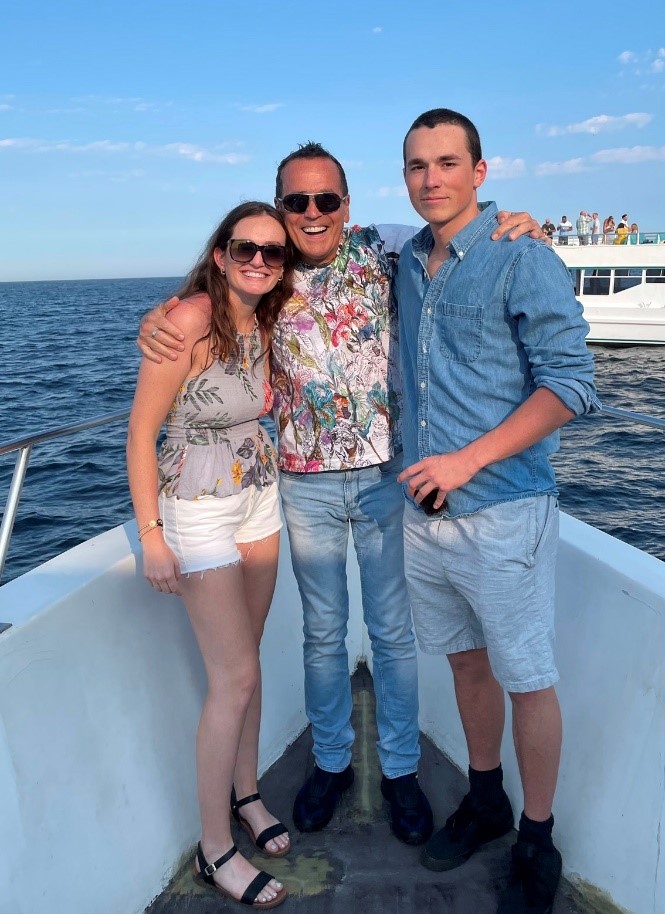 As you reflect on more than 30 years in the wine industry, what are you most proud of and what more do you hope to accomplish?
My proudest accomplishment thus far in my 35-year career. has been pioneering Chilean and Argentinian wines into the US. I introduced these wines to the US market at the onset of their industry and it has been an amazing journey. My goal has always been to provide the market with exceptional wines and I hope to make the best Pinot Noir in Petaluma Gap that receives 100 points from the top press in America.
Of all the wines you've made from the Petaluma Gap AVA, which one is your favorite?
The 2017 Guarachi Family Sun Chase Pinot Noir is one of my favorite wines because it is such a well-balanced wine with beautiful floral notes followed by intricately juicy but subtle red fruit and balanced acidity and minerality.