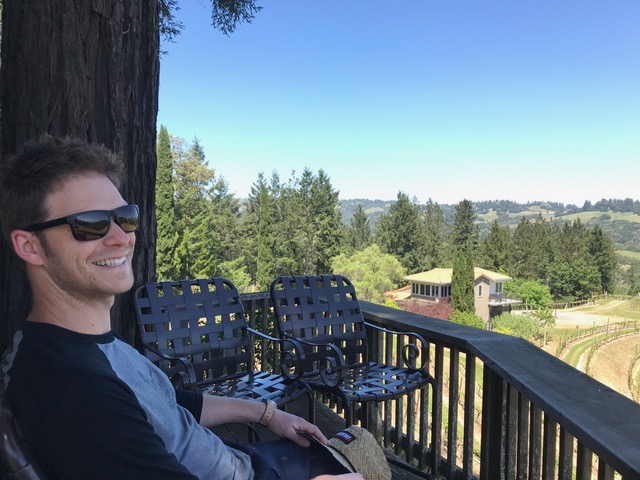 Which vineyards in the Petaluma Gap do you source fruit from and what made you select these vineyard sites?
I source fruit across the Petaluma Gap. In the south I partner with Griffin's Lair for Pinot Noir, and the Sangiacomo family for Syrah. In the north Gap I source from the Sangiacomo's Roberts Road Vineyard for Pinot and up the hill above the fog line I have Cabernet Sauvignon at Lichau Hill Vineyard. I selected each of these vineyards because they bring a unique profile to our single vineyard bottlings. It's almost like you can take a tour through the Petaluma Gap just by tasting our wines!
As winemaker at Adobe Road, you craft small lots of wine. Are there any special techniques you use to bring out the Gap's terroir?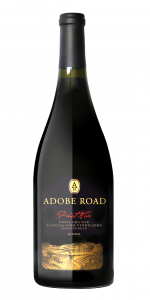 I think the terroir of the Gap is always there in the fruit, the fermentation, and hopefully makes it all the way into your glass. Rather than techniques to bring it out, I think of how to best showcase the unique elements of what's already in the vineyard. That starts with having a great relationship with the farmer who is growing those grapes. With a grower who is quality minded and collaborative, we can make the site-specific, weather dependent, time-sensitive decisions that are required to grow grapes to their full potential for each ranch. From a winemaking perspective I can talk about having a balance between tannins and acid in the Gap, or ripeness versus aromatic potential, but without a grower who is constantly striving to deliver the best grapes the vineyard can produce, my efforts would be wasted.
Do you do all the winemaking for Adobe Road or do you have a team to help? How are winemaking decisions made?
From a hands-on production perspective, Adobe Road is a two man operation. Between me and my incredible Cellar Master, Carlos Rodriguez, we make it happen. Picking and winemaking decisions are all made by weighing multiple factors. Vineyard history, lab analysis, taste, smell, and sight all play into decisions along with logistics, costs, and other business considerations.
Your undergraduate degree was in psychology; what made you choose winemaking as a career?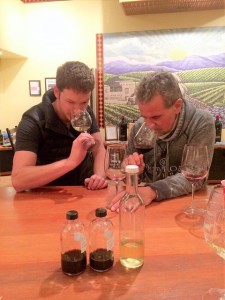 I was working my way through school at a wine-centric restaurant in Petaluma, which was my first exposure to wine. After learning more about wine production I was taken with the journey of fermentation: harvesting raw ingredients and guiding them through a transformation that preserves and enhances. It is science and art; pragmatic and sensual. It is about relationships and our connection to each other. It is about playing in sync with the rhythms of nature. All of that appealed to me, and I began my own journey to figure out how I could learn more and contribute to that community.
What was your first major position in the wine industry and how did it prepare you for your role at Adobe Road?
A wise mentor once told me that every position, every experience, is an important stepping stone in a career. Along those lines, I think all of my experiences large and small have prepared me for where I am today. From my first position cleaning drains and tanks at a small family winery to helping steer a million case brand, they have all helped prepare me to create a successful collection of wines and build a new winery in downtown Petaluma.
What is on your personal highlight reel of being a winemaker? What was achieved and how did you feel?
Highlights come in all sorts of forms, and for all sorts of reasons, so here are just a few: Taking my three kiddos out to vineyards for visits and camp outs before harvest days. Teaching them to appreciate growing and how much work goes into picking grapes is important.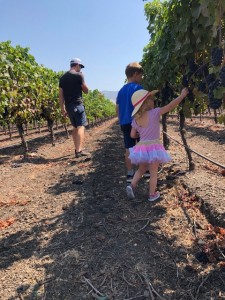 Being part of charitable giving through winery donations has been a huge highlight; supporting local causes and folks in need grounds us in our community and helps us focus.
Highlights also come from the tasting room and office — seeing customers branch out, try new varieties of wine and expand their palates. Working with winery teams that are passionate about what they do is always inspiring.
And earning over a dozen 90+ point scores in the last year and a half from Wine Spectator and Wine Advocate is affirmation that our style and model is resonating with critics and our customers.
Adobe Road is breaking ground soon for your new facility; how will this impact winemaking at Adobe Road?
Our new facility will be in the heart of downtown Petaluma, right on the historic riverfront, and we're starting construction very soon! We'll combine production, tasting room, and event space together in a way that will work synergistically for Adobe Road and also more broadly for Petaluma. For production, a new facility means upgrades to infrastructure and tools, but at its core, the winemaking will remain the same: incredible attention to each block, both in the vineyard and in the cellar, to express the full potential from each fermentation.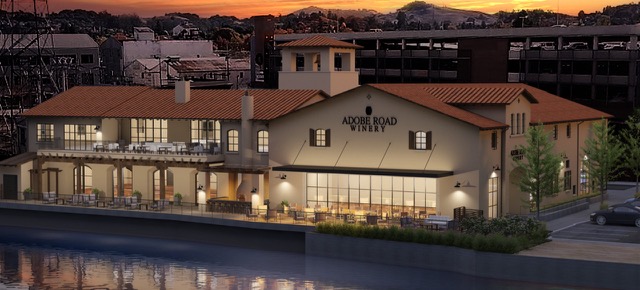 Garrett Martin Bio
Adobe Road winemaker Garrett Martin will tell you that winemaking is all about the journey of raw ingredients transforming into something greater. His goal is to allow the wine to express its own personality through his artisan skill and winemaking techniques. His creativity, focus, and smart use of the best technology available serve him well while working in relationship with the close-knit community of growers, coopers, and other colleagues.
While at Sonoma State University, Garrett developed a love and passion for wine and viticulture, completing his training in the vineyard, lab and winery at Santa Rosa Junior College's Shone Farm. Over the next 10 years, he honed his winemaking skills at a variety of cellars in Sonoma and up and down the Napa Valley. When the opportunity at Adobe Road presented itself in 2015, Garrett jumped at the chance to create world-class wines in his hometown.