JOIN US FOR A WINE CRUISE ON THE DANUBE RIVER IN APRIL 2021!
CLICK HERE FOR MORE INFO!
The Petaluma Gap is the premier gateway to the Sonoma Coast and northern Marin County wine region. Designated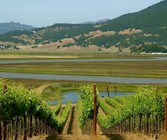 on December 7, 2017 as the country's newest American Viticultural Area (AVA), the Petaluma Gap is producing premium grapes that make the new AVA one of California's best areas to grow primarily Pinot Noir, Chardonnay, and Syrah grapes.
The wind and the fog are the Petaluma Gap's trademark. The "Gap" is actually a wind gap named after a coastal mountain opening that stretches east from the Pacific through the town of Petaluma and then roars south to San Pablo Bay.
The Petaluma Gap has a 150-year tradition of growing grapes. The Petaluma Gap Winegrowers Alliance is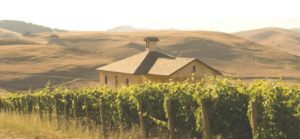 dedicated to supporting growing wine grapes and production of premium wines in the Petaluma Gap. Our vineyards are tucked and hidden in the most unexpected places. Crest a hill, round a curve, look into the little nooks and crannies that make up the Lakeville, Adobe Road, or west county landscape, and you'll notice more and more pockets of green, made up of rows and rows of grapevines. The vines bring brilliant patches of color to the golden grasses that support the neighboring pastures of cows and sheep. These are the vines of the Petaluma Gap and the source of some of the most exciting wines to hit the California wine scene in a very long time.
The Petaluma Gap produces wines for some of the region's finest wineries including: Keller Estate Winery, Rodney Strong Vineyards, Guarachi Family Wines, deLoach Vineyards, Flowers Vineyard and Winery, Hart's Desire Wines, Kendall-Jackson Wine Estates, Kosta-Browne Winery, Landmark Vineyards, Loxton Cellars, Sojourn Cellars, Schramsberg Vineyards, and Zepaltas Wines.
MISSION
Our mission is to:
Promote the winegrowers and vintners within the Petaluma Gap and foster the production of high-quality wines crafted from Petaluma Gap fruit
Cultivate positive relationships with the community by elevating awareness of growing and winemaking practices and an understanding of the winegrowers' commitment to respect and protect the land
Continue to advance Petaluma's 150-year heritage as a successful wine-producing center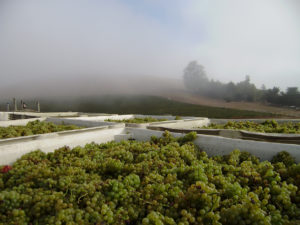 SONOMA COUNTY WINEGRAPE COMMISSION
The Petaluma Gap is very proud to support and collaborate with the Sonoma County Winegrape Commission. The Sonoma County Winegrape Commission was established in 2006 as a non-profit marketing and educational organization dedicated to the promotion and preservation of Sonoma County as one of the world's premier grape growing regions. With more than 1,800 growers, SCWC's goal is to increase awareness and recognition of the quality and diversity of Sonoma County's grapes and wines through dynamic marketing and educational programs targeted to wine consumers around the world.